ADA, Okla. (OBV) – A Chickasaw Nation program is preparing young tribe members for the workforce by teaching them the skills and work ethic they will need to succeed in their future careers.
Toksali SMART (Successful Mindsets with Attitude and Readiness for Tomorrow) Program trains teenagers and young adults for the workforce by giving them the opportunity to gain valuable work experience and leadership skills, according to a Chickasaw Nation news release.
Alexis Walker, a member of the Chickasaw Nation, graduated from Toksali SMART and is now the program's curriculum design manager. Her career accomplishments are a testament to the program's benefits.
"The Toksali SMART Program is beneficial for our youth," Walker said. "It provides the opportunity (for participants) to see careers in a different way. It also builds life and wellness skills that they may not be receiving in public schools."
Toksali SMART was formerly known as the Summer Youth Program, and Toksali means "to work" in the Chickasaw language.
The program provides Chickasaws ages 14-21 workforce training, mentoring and entrepreneurial experience. It's part of the tribe's ongoing effort to help its young members develop productive work patterns and behaviors in real-world environments.
Toksali collaborates with numerous Chicksaw Nation businesses and organizations.
"These collaborations give Chickasaw youth the ability to explore career opportunities and develop employment skills that align with their future goals and interests, while also strengthening the community workforce," the news release states.
Participants learn through both hands-on experiences as well as virtual training.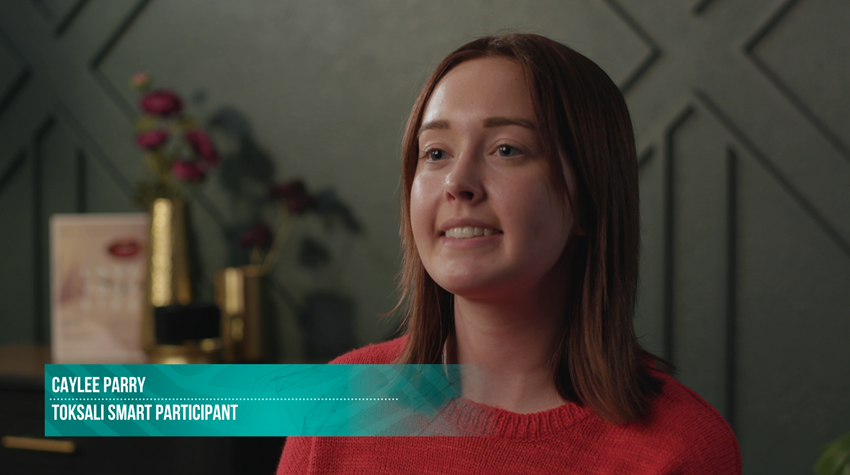 The program has the following three categories:
Level I (Chaffa): Designed for students ages 14-15. Students receive pre-employment training that's entirely virtual and have the most flexible schedule of the groups.
Level II (Toklo): Designed for students ages 16-17.
Level III (Tochchi'na): Designed for participants ages 18-21 to explore their career interests. They participate at on-the-job training sites, follow a job-appropriate dress code and complete a virtual training curriculum that is incorporated into their work schedule.
It offers a variety of experiences, including virtual pre-employment training, job shadowing, mentoring, leadership opportunities, on-the-job training and more.
"I really like the online course because it taught me about banking systems and how financing and budgeting works," said Caylee Parry, a Toksali SMART participant. "They also covered things like how much you should exercise each day. I feel like the courses are informative."
Toksali study topics include the Chickasaw Nation's core values, an introduction to the Chickasaw nation and other cultural experiences, wellness and nutrition, customer service and leadership skills.
"The Chickasaw Nation benefits from the Toksali SMART Program because it builds future leaders and employees," Walker said. "We see many of these students come back to work for the tribe. I am a product of the Toksali SMART Program myself."
The program has grown since its creation. It had 50 year-round participants and 432 summer participants in 2022, and 75 year-round participants in 2023. More than 500 youth participants are anticipated for this summer, according to Justin Lofton with the Chickasaw Nation.
Toksali offices are located in Ada, Ardmore, Purcell and Tishomingo.
The program is currently accepting applications until Feb. 28. Visit Chickasaw.net/ToksaliSMART or call (580) 310-9240 to learn about program participation requirements or for more information.