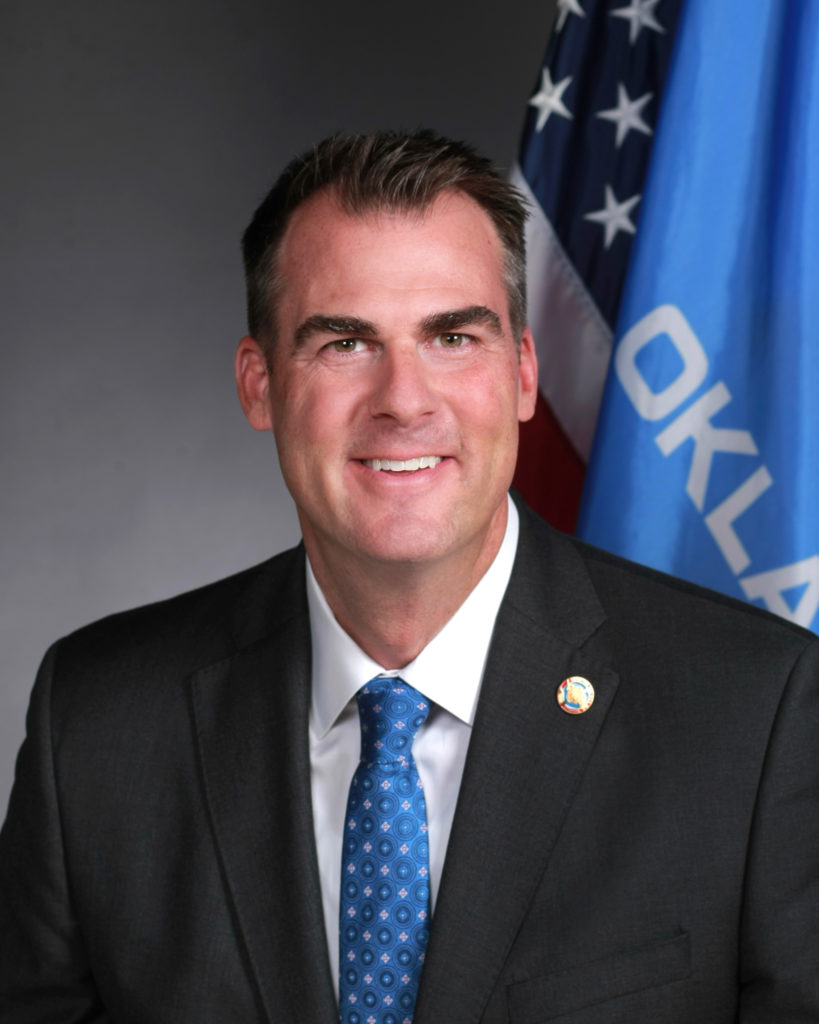 OKLAHOMA CITY (OBV) – Gov. Kevin Stitt issued an executive order Monday, calling upon the Oklahoma State Legislature to go into special session to implement a tax cut and a "tax fairness" trigger law.
Executive Order 2023-23 calls for the special session to begin on Oct. 3. Stitt wants the legislator to pass a tax cut that will lead to zero income taxes, and he wants a "tax fairness" trigger law and a measure that increases transparency in the state budget process.
"We have one job – to serve and protect all four million Oklahomans," Stitt said. "I'm calling on the Legislature to fight for Oklahomans and demand fairness and transparency in our tax system and our budget process. I am also calling on the Legislature to put Oklahoma on a path to zero income tax and give Oklahomans a much-needed tax break. If not now, when?"
Stitt called upon the legislature to accomplish the following priorities during the special session:
A trigger law mandating that if a state or federal court finds that certain individuals do not have to pay a state tax due to their race, heritage or political classification, then no Oklahoman will have to pay the tax.
A tax cut that puts Oklahoma on the path to zero income taxes to keep the state in line with surrounding Republican-led states.
A measure that increases budget transparency to ensure that Oklahomans and their elected representatives are able to see how their taxpayer dollars are being spent.
Stitt's full executive order:
Multiple tax bills were filed during the regular 2023 legislative session, but only one became law.
The legislature passed House Bill 1039X, which eliminated the franchise tax. That bill, written by Rep. Gerrid Kendrix, R-Altus, and Sen. Dave Rader, R-Tulsa, automatically became law after it sat unsigned on Gov. Kevin Stitt's desk for five days.
The franchise tax was a direct tax levied on a company's net worth, taxing $1.25 for every $1,000 in capital, with the amount capped at $20,000, regardless of the company's size or net worth.
Multiple tax bills did not make it to the governor's desk, including an individual income tax reform bill.
A bill was filed in the Oklahoma State Legislature this legislative session to change Oklahoma's individual income tax.
House Bill 2285, written by Rep. Mark Lepak, R-Claremore, and Rader, sought to consolidate the individual income tax system's six brackets into one flat rate, while increasing the standard deduction to $10,350 for individual filers – double for married joint filers – to eliminate increased tax liability. The bill also aimed to eliminate the marriage penalty, cut the rate for all Oklahomans to 4.5 percent and create a path for future rate reductions, only if revenue conditions are appropriate for additional cuts.
The 2023 State Business Tax Climate Index ranked Oklahoma 31st in the nation when it comes to individual income tax competitiveness.
A pair of complimentary bills that aimed to simplify the state's three-pronged tax apportionment formula and eliminate the "throwback rule" also did not reach Stitt's desk. Oklahoma's apportionment formula consists of sales, payroll and property weighted equally and a throwback rule which takes out-of-state sales and lumps them into a corporation's Oklahoma income when the corporation makes sales in a state that does not tax the income. The sales part of the current formula can be 50 percent for companies making an investment of $200 million or more into the state.
One of the two bills sought to replace the three-pronged apportionment formula with a single-sales factor formula that only calculates in-state sales. However, it also would have allowed qualified corporations with property investments, improvements or expenditures totaling $100 million or more over a three-year period to continue apportioning through the three-factor formula, with the three factors weighted equally.