OKLAHOMA (OBV) – Oklahoma rose significantly in the Tax Foundation's State Business Tax Climate Index thanks to tax reform efforts.
The 2024 State Business Tax Climate Index ranked Oklahoma the 19th best state for business tax climate in the nation. A sharp improvement from the Sooner State ranking 23rd in the 2023 Index.
Oklahoma's significant climb up the rankings is a substantial rise compared to the slight progress from previous years.
"Oklahoma improved in the rankings again this year, thanks to a continued emphasis on tax reform," Tax Foundation officials said.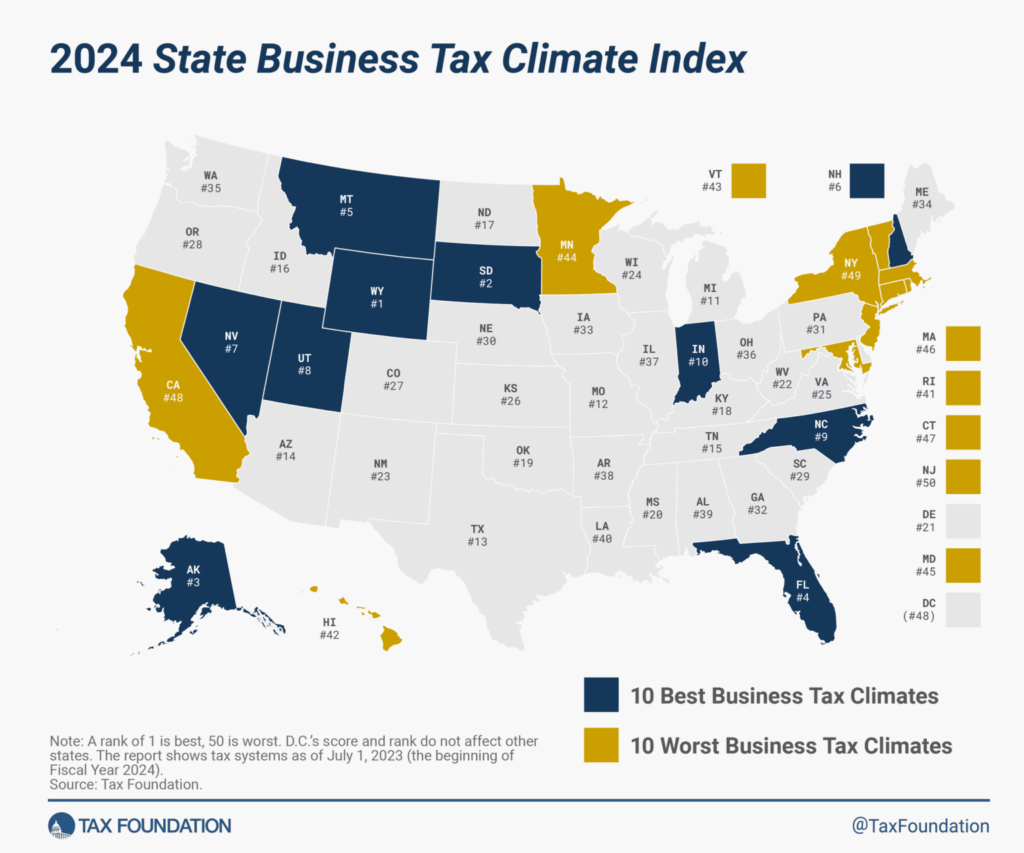 In addition to Oklahoma's overall 19th place ranking, it ranked fourth in corporate tax, 24th in individual income tax, 38th in sales tax, 15th in property tax and second in unemployment insurance tax.
The Tax Foundation attributed the improvement to gains on the individual tax component by eliminating the marriage penalty; narrowing of the split roll ration on the property tax front; and repealing the capital stock tax.
The state's adoption of permanent full expensing in 2022 enabled Oklahoma to maintain its fourth place ranking on the index's corporate tax component.
"Other states became less competitive by remaining conformed to the phaseout of the federal bonus depreciation allowance under Section 168(k), with only 80 percent bonus depreciation offered in 2023, down from 100 percent in 2022," Tax Foundation officials said.