INOLA, Okla. (OBV) – Efforts to use pandemic relief funds to improve water and wastewater needs for the Port of Inola and the City of Inola have been placed on hold.
The Oklahoma Water Resources Board received hundreds of millions of dollars in pandemic relief funds, several million of which were dedicated to Port of Inola and the City of Inola wastewater needs.
"Wastewater is in a holding pattern because it's an Economic Development Administration (EDA) project and we have to make a request for a design build exclusion," said Andrew Ralston, Economic Development, Tulsa Ports.
Both the State Senate and State House went into special session this past September, passing a massive spending plan using the then-remaining $1.18 billion of Oklahoma's federally allocated American Rescue Plan Act (ARPA) funds.
The legislature approved spending the money on a wide range of initiatives overseen by various agencies, including the Water Resource Board, which received $341,607,275.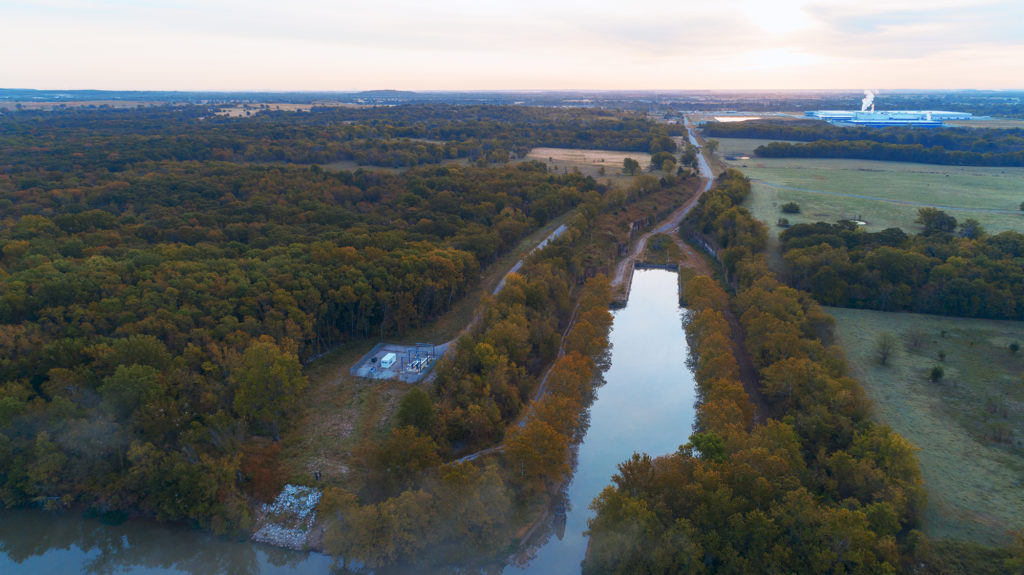 Tulsa Ports received $14 million of that money for Port of Inola water projects.
"The plan right now is for $10 million of that to improve existing wastewater infrastructure in the town of Inola," Ralston said in October. "The $4 million remainder will be both to connect the town of Inola to our new wastewater treatment plant inside the Port of Inola, as well as to assist with engineering environmental clearance and connections within the industrial park to the new treatment plant."
The new wastewater plant is partially funded by a Build Back Better Regional Challenge Grant through the Economic Development Administration.
Tulsa Ports acquired the land that is now the Port of Inola from the Public Service Company of Oklahoma in late 2019.
"Since then, we have been working to bring both rail and wastewater infrastructure to that site to make it 'shovel -ready' for industrial development at that site," Ralston said in October.
Tulsa Ports personnel were considerate of Inola community members while exploring development possibilities.
"Because of so much potential for growth at the Port of inola, we didn't want to burden the town, which already had wastewater issues, by bringing growth that the town could not handle," Ralston said. "So, when we applied for the ARPA grant, we did so in partnership with the Town of Inola."
The water projects are expected to be completed between late 2025 and early 2026, Ralston said.