OKLAHOMA CITY (OBV) – When Rep. Nicole Miller authored House Bill 2750, helping schools and the state's supply chain was on her mind.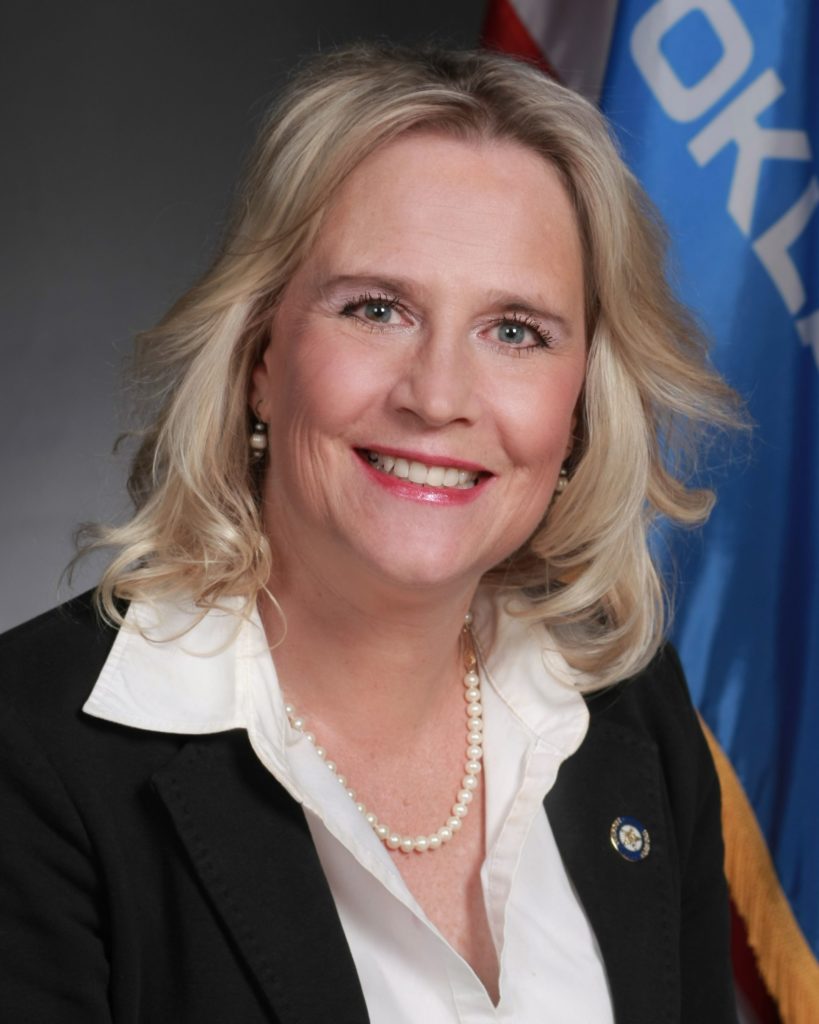 Miller, R-Edmond, is the chairwoman of the Oklahoma House of Representatives' A&B Transportation Subcommittee, putting her on the forefront of addressing the state's transportation needs.
She was preparing for the the 59th Legislature when a key transportation deficiency in the state was brought to her attention: the lack of commercial licensed drivers in the trucking industry and in schools.
The U.S. had a shortage of 80,000 truck drivers in 2021, according to the American Trucking Associations (ATA). Less than 2.1 million workers were employed as heavy and tractor-trailer truck drivers in 2021, according to the Bureau of Labor Statistics.
The national truck driver shortage could plummet to 160,000 by 2030, and a million new drivers are needed over the next decade to address the demand, according to ATA officials.
States across the nation have been struggling with a commercial driver shortage for years, Oklahoma included. The Sooner State was deficient 5,777 truck drivers in 2021, including light truck drivers and industrial truck drivers, according to the Critical Occupations List.
Miller told Oklahoma Business Voice that she and fellow Transportation Subcommittee members spoke with school officials across the state and were told that there were not enough bus drivers.
The legislators learned that inefficiency in Oklahoma's commercial drive license (CDL) testing system was a major factor in the commercial driver shortage.
The testing system was considered inefficient because of too few regional testing locations to accommodate the number of applicants waiting to take the written test. Oklahoma has around 30 locations that can administer the written test, but several of those locations are fully scheduled for 60 days or more and other locations are walk-in only. Many applicants wait long periods to obtain their permit and continue through the licensing process.
Miller and her colleagues in the legislator had multiple meetings with Service Oklahoma.
"Service Oklahoma agreed with the need to create more testing sites. The more you expand those opportunities the quicker we can get [aspiring truck drivers] through the testing process," she said. "Oklahoma wants to be a part of fixing that and making sure that our supply chains is efficient in that goods and services are getting to people."
Miller and Sen. John Haste, R-Broken Arrow, co-authored HB 2750, making significant changes to Oklahoma's CDL testing system.
The bill requires that CDL written exams be available within 50 miles of an applicant's residence, and allows Service Oklahoma to administer the test at public or private sites.
It also gives school districts, the Oklahoma Department of Career and Technology Education, colleges and universities and private entities the power to hire designated examiners to administer the written portion of the Class A, B or C driving skills exam, which aspiring commercial drivers must pass to obtain a CDL.
The bill succeeded in both the House and Senate with high favorability and was signed into law by Gov. Kevin Stitt on April 27.
Miller attributes the bill's success to sound preparation and addressing an urgent need.
"We began working on that through the interim, and there were several meetings. There was a fair amount of groundwork that had gone on prior to us getting into session, so, I think it's the fact that it was a very well-formed bill," she said. "But also I think the reason it was popular among members is because it was a very common sense piece of legislation. I think that everyone and every district has felt the impact of both the supply chain problems and lack of school bus drivers and anything to do to ease that."
Miller said she believes it will not take long for HB 2750 to start having a positive impact on CDL licensing.
"I think we're going to see some initial progress made within the next three to six months, but I think within the next 12 months some are really going to see the more significant impact from that," she said.