OKLAHOMA CITY (OBV) – Prairie Surf Studios is hitting its stride, housing both major Hollywood film and television productions as well as smaller productions from talented Oklahoma documentarians who have important stories to tell.
Hollywood is taking notice.
Prairie Surf, located in the heart of Downtown Oklahoma City, was the shooting location for the hit Paramount Plus show "Tulsa King" and has become the location for other major productions.
It is a massive facility with spaces so vast and versatile that it can accommodate any number of set creation and filming needs.
"They're able to use almost every square inch of this place," said Matt Payne, who co-founded Prairie Surf Media with Rachel Cannon.
Prairie Surf's studio setup has countless inches.
The 1.3 million square foot facility has five soundstages – two 32,000 feet, one 25,000 feet and the remaining two 24,500 feet – each retrofitted to support major film and television show productions.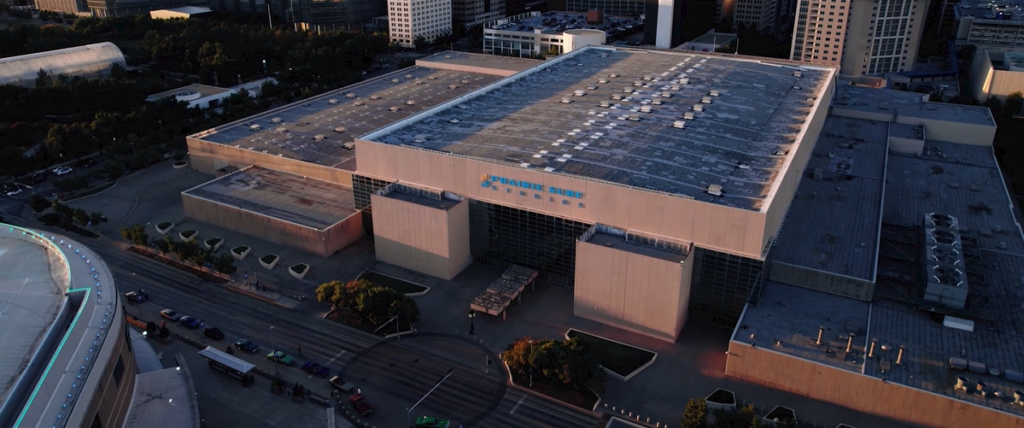 Whether serving as a massive set built to look like a New York neighborhood, or housing fleets of vehicles and loads of equipment for huge set pieces, all of the soundstages are utilized toward ambitious filmmaking purposes.
"It's amazing when a [major] studio comes here. They take over everything," said Nader Tavangar, EVP, managing director for Prairie Surf Media. "It's a fully-functioning movie studio."
The studio is the former location of the Myriad Convention Center, which opened in 1999 and later became known as the Cox Convention Center. The convention center was leased to Prairie Surf Media and converted into the studio after the Oklahoma City Convention Center opened, thanks to the city's MAPS 3 funding initiative. Over 100,000 square feet of new space was added during the conversion.
Cannon, an Oklahoma native, got her start in the entertainment industry as an actress, appearing in several hit television shows, including "Big Bang Theory," "Two and a Half Men" and "Mad Men." She went on to a six-year stint as a series regular on the popular ABC comedy, "Fresh Off the Boat," playing recurring character Deidre.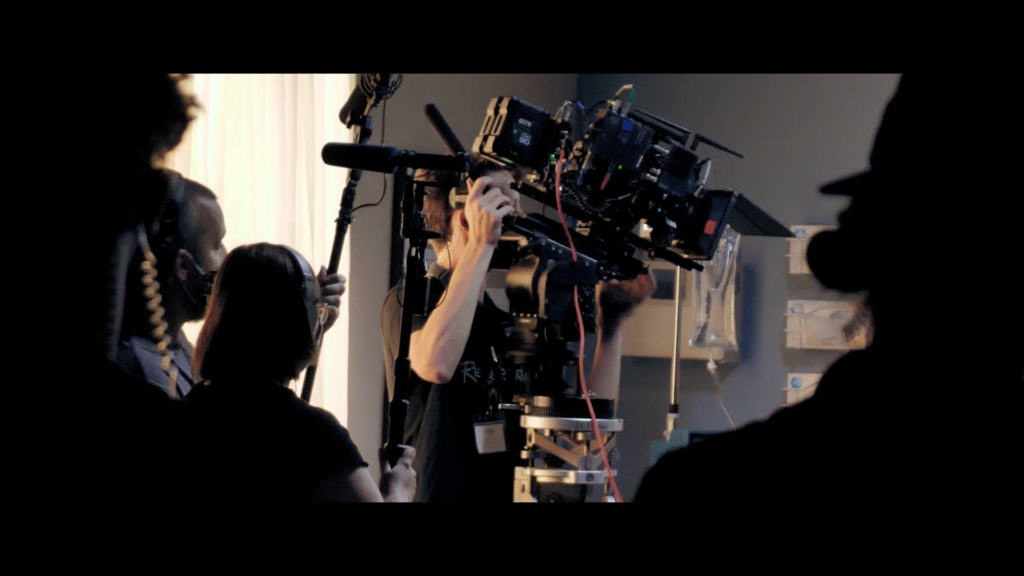 Payne, also an Oklahoman, made his bones in Hollywood as a screenwriter, achieving success as a writer on TV shows "Vegas," "Memphis Beat," "The Defenders" and "Without a Trace." He returned to Oklahoma in 2015 and has since played a prominent role in the state's film community, producing documentaries for Griffin Communications and the OETA Foundation and teaching film business and screenwriting at Oklahoma City University.
"She does all the L.A.-based business development and I do the Oklahoma stuff," Payne said.
Film and television production has grown significantly in Oklahoma in recent years. In addition to "Tulsa King," the hit FX television show "Reservation Dogs" is shot in the Sooner State, specifically in Okmulgee. Upcoming feature film "Killers of the Flower Moon," directed by legendary filmmaker Martin Scorsese and starring Leonardo DiCaprio, Robert De Niro and Brendan Fraser, filmed in several locations across Oklahoma, including Bartlesville, Fairfax, Osage County, Pawhuska and Tulsa.
The growth is obvious, according to Oklahoma Film & Music Office charts that provide fiscal year breakdowns of the number people hired for film and television productions in the state, the amount of money spent in the state by those productions and the wages paid out by the productions.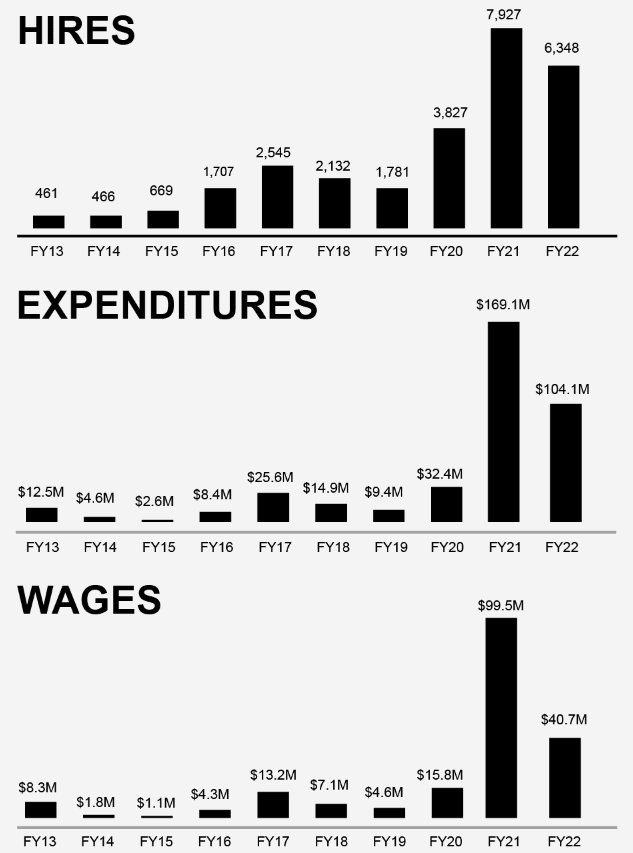 Jeanette Stanton, director of the Film & Music Office, said film production expenditures and wages in Oklahoma sharply declined from FY21 to FY22 because "Killers of the Flower Moon," the largest film production in the state's history, was produced during FY21.
Film production impact numbers for FY23 are expected to stay somewhat consistent with FY22 numbers, Stanton said.
"However, looking into our current FY24, there could be more notable changes between those fiscal years due to legislative changes, the type of projects we've had during this time and the SAG/WGA strike," she said.
Although Prairie Surf is thriving as a destination for major Hollywood film and television productions, its heartbeat is in telling the small, personal stories that illuminate sacred parts of Oklahoma's history.
Two documentaries were developed at Prairie Surf, and Payne is excited for both.
"As much as Prairie Surf is about big Hollywood productions, we're trying to make documentaries and stuff you would see at Sundance [Film Festival]," Payne said.
One documentary tells the story of Oklahoma City's beloved Jewel Theatre. The other celebrates the life of legendary Oklahoma civil rights leader and school teacher, Clara Luper.
Prairie Surf will continue to pursue the high-dollar Hollywood productions while not overlooking opportunities to produce more intimate tales.
"Let's bring big productions here so we can do things like [these documentaries] and tell really impactful Oklahoma stories," Payne said.