OKLAHOMA CITY (OBV) – Oklahoma is officially set to become the home of a lithium battery recycling company's first commercial-scale operations facility following a signing ceremony at the State Capitol on Thursday.
Gov. Kevin Stitt hosted the ceremony in which W. Robert Kang, co-founder and CEO of Blue Whale Materials, signed a commitment for Blue Whale to establish a lithium battery recycling plant in Bartlesville. Blue Whale is leasing two facilities within the Bartlesville Industrial Park.
Kang said the lithium battery recycling operation will be a capital investment of tens of millions of dollars, will create 90 new jobs, and will help Oklahoma become a hub for a burgeoning industry that is untapped in the United States.
"Recycling needs are going to be in demand in the future, especially in securing an alternative supply of these critical materials for the U.S. to use," Kang said. "The U.S. is currently dependent on critical minerals that are being controlled by foreign powers."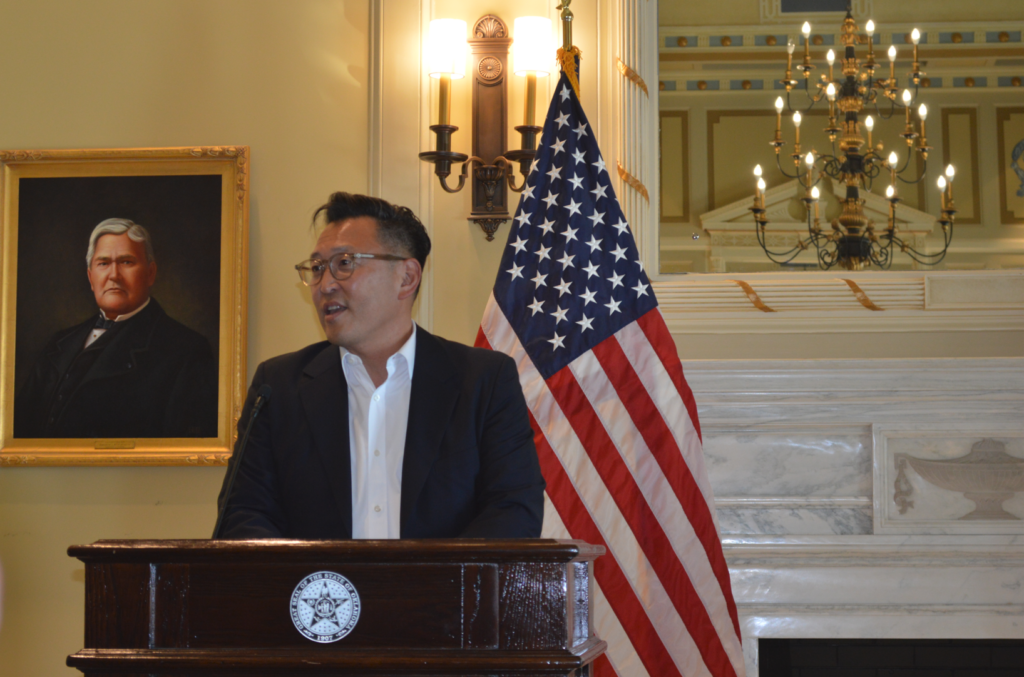 China has a stronghold on the mining and processing of a wide range of critical minerals.
Stitt spoke ahead of the signing and stressed the need for critical minerals operations in the United States.
"That's why it's so important that we do that manufacturing and processing here in the U.S., so we can have a permanent supply chain closer to home," Stitt said. "China holds 60 percent of the global production of critical minerals. They hold 85 percent of processing and 75 percent of manufacturing."
Blue Whale Materials is based out of Washington D.C. Oklahoma competed against multiple states, including Texas, to recruit Blue Whale's li-ion recycling operations.
"Blue Whale is an innovative leader in battery recycling, and your work is going to supply America with valuable, valuable critical minerals like cobalt, nickel, and lithium," Stitt said. "We need to bring that supply chain closer to home. It's such a critical national security issue."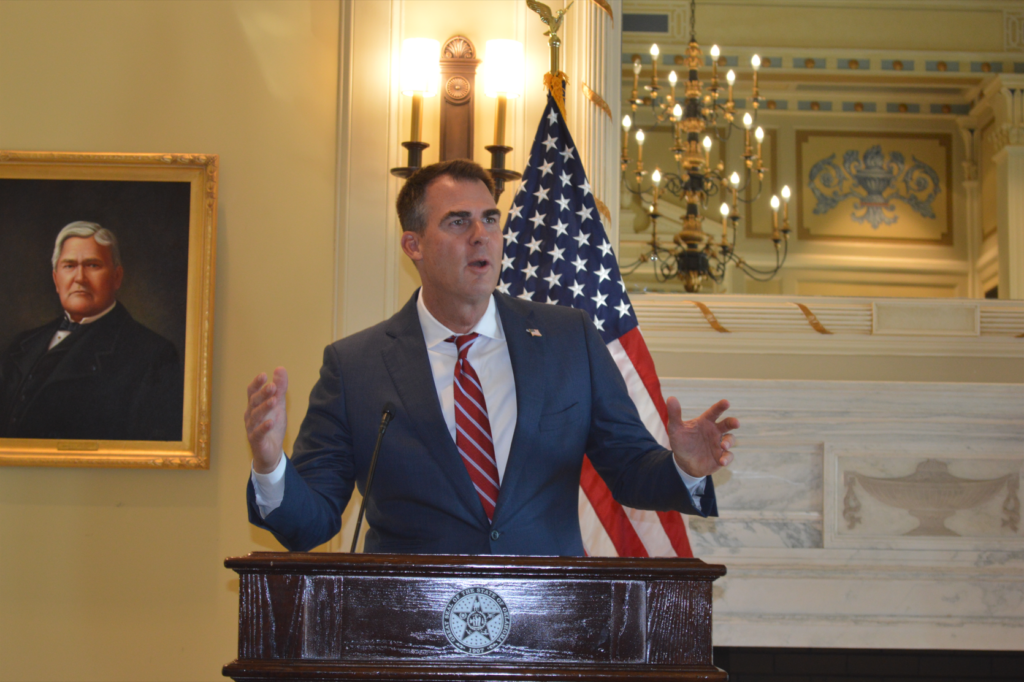 Kang told Oklahoma Business Voice that Blue Whale's two facilities in Bartlesville will be operational by the end of 2024. Operations will consist of 150,000 square feet of building space located on 35 acres.
"We will have openings for about 90 jobs as we develop and grow. Those are Oklahomans that we need," Kang said. "We will provide training. It's a partnership with the community."
Blue Whale will begin hiring half of the anticipated 90 positions in January or February. The remaining positions will be filled once the plant is fully operational with multiple shifts, Kang said.
Kang said the critical minerals refined at the Bartlesville location will be supplied domestically, and that he has been introduced to representatives of companies in Oklahoma.
"We can be very efficient in choosing our partners and keeping the ultimate goal of keeping this domestic supply within the U.S.," Kang said. "So, we reclaim the metals, we help, they get refined, and then they go back to the manufacturers that are located in the U.S."
Critical minerals – including copper, lithium, nickel, cobalt and rare earth elements – are essential components in rapidly growing clean energy technologies that range from wind turbines to electricity networks to electric vehicles, according to the International Energy Agency.
There are plans to create Blue Whale facilities in other parts of the nation.
"We do have expansion plans, because the need is so great," Kang said. "The U.S. is a huge country, the logistics costs of recycling takes up about 30 to 40 percent of the overall recycling costs. So, you can see the need to set up facilities across the U.S. We're also looking at setting up collection centers that will become regional, and that we'll be able to aggregate and process these materials in a more efficient and economical way."
Kang said there is also potential for the Bartlesville plant to expand.
"I think that the way that the state is leading the U.S. and its commitment to renewable energies, the energy costs that we save here and operating here are compelling arguments for us to settle here," Kang said.