ARDMORE, Okla. (OBV) – Michelin's tire manufacturing facility in Ardmore, Okla., will close by the end of 2025, a decision that a company representative described as necessary because the factory is incapable of producing in-demand tires in an economically efficient manner.
Eric Bruner, director of editorial content for Michelin North America, spoke with Oklahoma Business Voice about the company's plan to phase out production and ultimately close the facility, which is the work site for around 1,400 people.
Micheline announced the future closure of the site on Oct. 26. Tire production will shift in phases from the Ardmore plant to other North American Michelin facilities, according to Bruner.
"We wanted to give people as much time as possible to understand the news, to begin planning for the future. But when I say a gradual winddown, we don't expect the first jobs to be eliminated until mid-year next year. So it'll be sometime around early summer before the first phase of jobs is eliminated," Bruner said. "Our schedule will be determined by our efforts to transition the tire production to other factories in the network."
The company is not moving jobs, Bruner said.
"We're moving tire production to other factories that have both the capabilities and the capacity to accept the production volumes currently supported by the Ardmore site," Bruner said.
It has not yet been determined how many jobs will be eliminated in the first phase of production shifts. The company's plans to shift production SKU by SKU to other factories will determine how the phasedown will proceed, according to Bruner.
"We're just getting started to develop the industrial plan to shift this production to other factories. The timelines that emerge from that planning process will determine exactly when employees would be released, and also would give us better insight into how many people will be released in waves that follow. We just don't have that information today because we're in the early stages of determining how to transition these SKUs to other factories," Bruner said.
The factory has been producing tires since 1970, when it was established by the Uniroyal-Goodrich corporation. Michelin purchased Uniroyal-Goodrich, acquiring several factories, including the Ardmore plant. The company has invested more than $400 million into the factory since 2010, according to Bruner.
"The company has invested substantially [into the Ardmore facility], but unfortunately, this site is not equipped to make the tires that we need at competitive cost to meet the future market demands," Bruner said.
The factory lacks key capabilities – equipment, fixed assets and production processes – to produce the needed tires, and it would be more cost efficient to focus those productions in existing facilities that do have the capabilities than to add new equipment and assets to the Ardmore facility, according to Bruner.
"If you think about the major factors in the passenger tire market, you see first a massive shift to SUVs like trucks and crossovers. Those are the dominant vehicle formats, and they bring with them substantially larger tire sizes. Secondly, you also see a really massive shift to EVs in our market. And together, these vehicle formats require very specific performances, sizes and performances that add a lot of complexity to our business. And we have got to have more flexibility across our network of factories to meet these demands," Bruner said. "The third factor [is] the performance of the tires to meet our customer sustainability expectations, things like rolling resistance, sustainable materials and so forth. All of those factors together, those are very difficult requirements for this particular factory to meet.
"So, continuing to invest in modernizing this factory would have a negative impact on other factories in our network that have the capabilities we need to meet those conditions," Bruner said.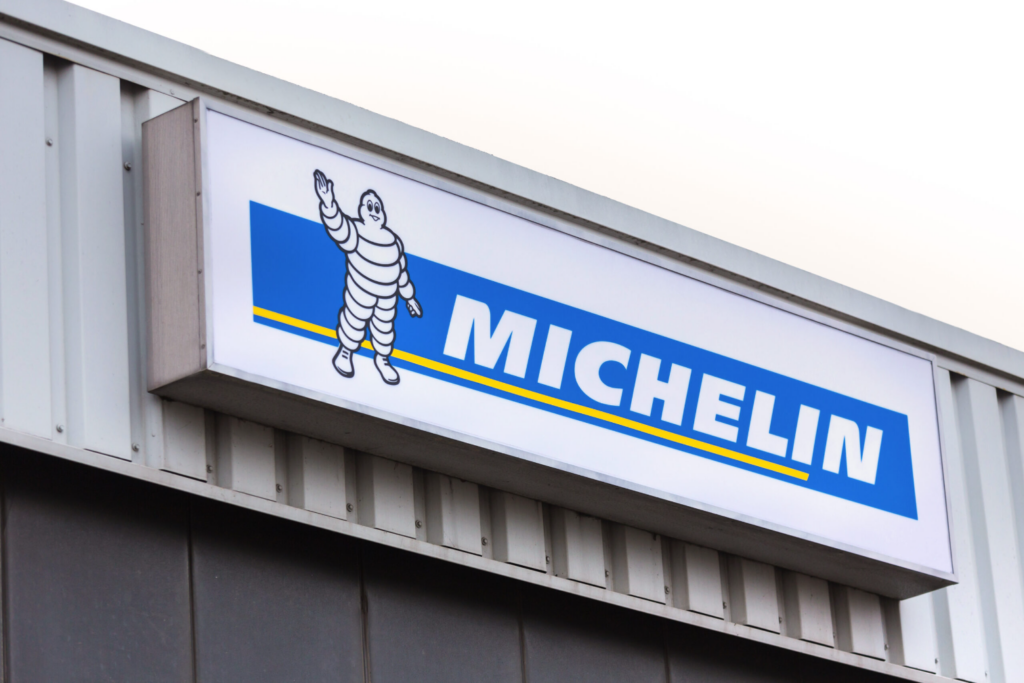 Bill Murphy, president of the Ardmore Chamber of Commerce, said he learned of the factory's forthcoming closure 15 minutes before Michelin released its press release and was surprised by the announcement.
"We have had a long-standing relationship with both the local [Michelin] plant manager and leadership, as well as corporate officials. We regularly visited with them in Greenville, S.C., their North American headquarters," Murphy said. "There was really no indication that they were looking at winding down operations here in Ardmore."
Michelin employees were the first to learn about the closure, according to Bruner.
"Our first audience were the employees who work at the factory simply because we respect the level of interconnectedness that our employees have with the community at this site as a matter of respect and showing them the respect that they deserve. We needed to inform them first," Bruner said. "We were concurrently notifying our public stakeholders, including the governor's office, the Chamber of Commerce, other elected officials, the local officials in Ardmore. All of them were getting direct conversations from our team within an hour or so of informing the largest crew at the factory."
Murphy said Michelin never indicated to him that the factory was not meeting the company's needs.
"They were regularly investing in equipment for the facility and with no indication from local leadership or frankly, from corporate leadership, that there was anything else that we could be doing to encourage investment in the facility to keep it competitive," Murphy said.
Gov. Kevin Stitt released a statement expressing his disappointment.
"It's definitely disappointing to hear that Michelin is leaving Ardmore. They've been a mainstay in southern Oklahoma for years. Events like this illustrate why it's important to be the most business friendly state," Stitt said. "Business is constantly changing, but Ardmore is great location with a great workforce, and I have no doubt we will attract more businesses. I know Oklahomans will do what we always do – lend a hand to their neighbor as these folks transition to the next chapter. I'm working with Lt. Gov. Pinnell and the Department of Commerce to make sure those impacted have access to available programs so they land on their feet."
Sen. Jerry Alvord, R-Wilson, said Michelin's announcement was shocking. He said he is worried about the impact the closure and loss of jobs will have on the Ardmore community.
"I'm saddened to learn of the announced closure of the Michelin tire plant in Ardmore, Oklahoma. The abruptness of this decision has caught us all off guard, including those in the industry. This decision will undoubtedly have a significant economic impact on our community, and the loss of jobs is deeply distressing," Alvord said. "Our thoughts are with the hardworking employees and their families who will be affected by this unfortunate development. I understand the importance of job stability and economic security and will work tirelessly to help bring new opportunities to our great state."
Ardmore city officials formed a transition task force that will explore avenues through which the city can prepare for the closure and provide career opportunities to former Michelin employees.
Members of the Oklahoma Legislature were alarmed by Michelin's announcement. The Senate Select Committee on Business Retention and Economic Development held a meeting on Oct. 31 to discuss the closure and strategies to keep businesses in Oklahoma.
"Michelin has been a pillar in Ardmore for decades," said Senate Pro Tem Greg Treat, R-Oklahoma City, who chairs the committee. "It is devastating for the community to lose these jobs and I am saddened for the individuals and families that are going to be impacted by this void being left. We called this meeting with Ardmore in mind to see how we can help these individuals in the near-term and what can be done differently in the future to keep major employers in the state. The purpose of this committee in part is to look at all aspects of business and commerce in Oklahoma. We must examine everything, including our shortcomings especially when we lose major employers."
Lt. Gov. Matt Pinnell and Ardmore officials spoke during the meeting.
Sen. Kristen Thompson, R-Edmond, who serves as the committee's vice chair, issued the following statement after the meeting:
"Today's meeting was enlightening, and we appreciate Lieutenant Governor Pinnell, the Department of Commerce and community leaders from Ardmore sharing about their efforts to support the business community and boost economic development.

I'm unsure if there was anything we could do to change the unfortunate decision to close the Michelin plant in Ardmore. However, it's apparent from our discussions that in order to better compete with other states, we must create a better statewide economic development structure. We're not properly optimizing our state's talent or assets.

Most of our state's focus has been on recruiting rather than retention. If we want to compete nationally and globally, we must be more intentional in supporting our smaller and medium-sized Oklahoma businesses that are already here and investing in our local communities. They are the backbone of our state's economy, and we need to do more to help them grow and expand.

I'm looking forward to sharing a new vision for economic development in the upcoming months."

Sen. Kristen Thompson
Bruner stressed that the factory is closing because of the factory's limitations, not the state's.
"My view is that we have enjoyed good relationships and good support from the state. But this is a decision that was driven by the capabilities in the factory. And exactly how do we explain that? What are the macro trends that we see? What are the shifts in production that are occurring," Bruner said. "The decision really is based on the capability of the factory and the capabilities of the factory to meet market conditions in the future."
Employees will receive a separation package from Michelin. Company personnel began one-on-one conversations with employees last week concerning what those packages entail.
The separation package allows employees to maintain medical benefits up to 18 months or until they obtain insurance from another provider. Bruner said the package also provides outplacement support.
"It's actually a very strong package. It's one of the strongest packages that Michelin has ever provided to employees," Bruner said.
Michelin's Ardmore employees will have the opportunity to continue their careers at other Michelin factories. The Ardmore factory is one of 30 Michelin production facilities in the U.S. and one of the companies handful of passenger tire manufacturing facilities. Other passenger tire factories include a location in Tuscaloosa, Ala., a location in Greenville, S.C. and a location in Lexington, S.C.
"Every person who wants to continue a Michelin career will have opportunities to apply for other roles in other sites and will receive priority consideration for the jobs they're qualified for," Bruner said. "Wage employees and salaried employees will also receive relocation support if they choose to pursue or accept any of those jobs starting immediately."
Job continuation opportunities would most likely be available at Michelin's passenger tire plants in South Carolina and possibly the plant in Alabama, according to Bruner.
However, Bruner said when the Ardmore factory closes there will not be expanded hiring at the other passenger tire locations.
The company is also offering retention pay packages to employees who continue working at the Ardmore factory as the company winds down operations.
Michelin will continue to use the factory for rubber-mixing operations. Murphy said he was informed that 100-150 employees will be required for those operations.