OKLAHOMA CITY (OBV) – The Oklahoma House of Representatives approved a $500 million education plan that aims to provide hundreds of millions of dollars to Oklahoma public schools, pay raises to teachers and tax credits to parents and guardians whose children attend private schools.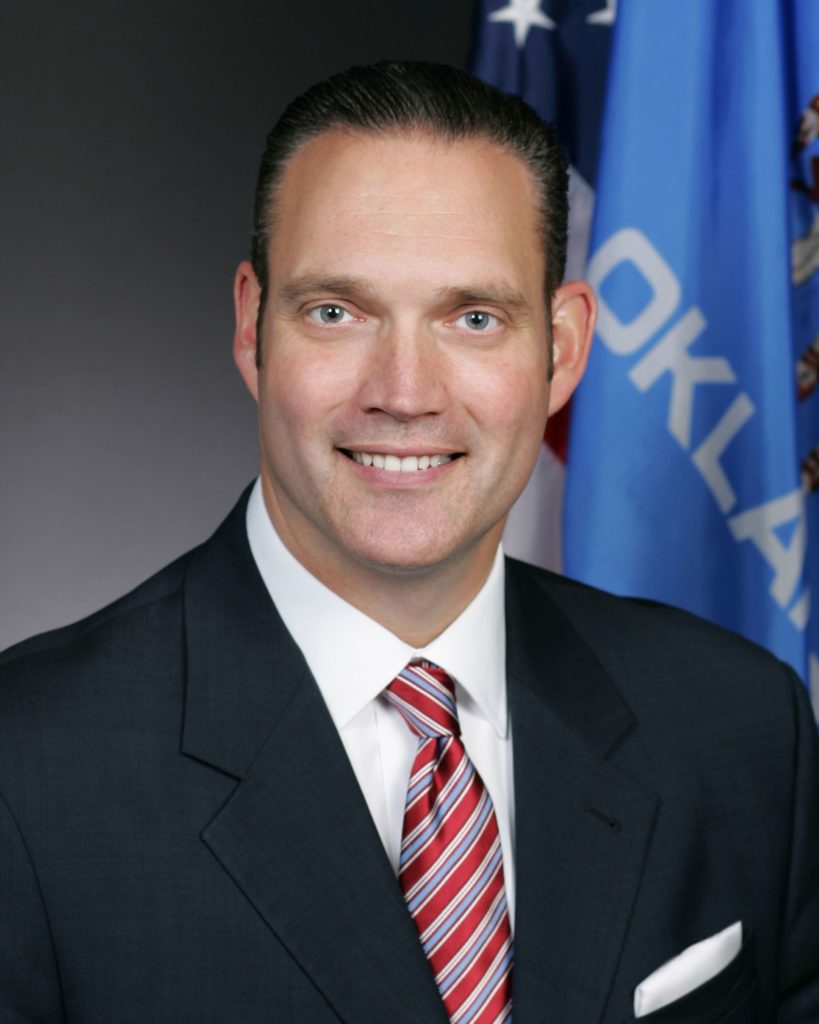 The House passed HB 2775 and HB 1935 on Wednesday, both of which make up a two-part plan introduced last week by Speaker Charles McCall, R-Atoka.
"Delivering the best education possible to our children is one of the most important services we can provide as a state," McCall said. "Investing in our kids is investing in the future. This plan works for every student, every parent and every teacher in every school."
HB 2775, which passed the House with a 78-20 vote, includes the $500 million public school funding increase.
Of that $500 million, $150 million will fund teacher salary increases. The bill states that teachers who are not designated as administrators will receive a $2,500 minimum pay raise.
School districts can choose to give their teachers an annual raise greater than $2,500. School districts can also decide whether they want to use any of the money to give support staff raises, McCall said last week.
The $2,500 raise is not based on Oklahoma's minimum salary schedule, but instead on what the active classroom teacher is making today, according to McCall.
Rep. Trish Ranson, D-Stillwater, said $2,500 is not a high enough raise.
"We have the funds to raise our teacher pay to the regional average and really keep our teachers here in the state. We have the funds to pay support professionals and bus drivers. We have the funds to deliver core services directly into the classroom to support students. This bill is not equitable or fair and does not do enough," Ranson said.
The $500 million package also includes $50 million that will be distributed in a proportional manner to the state's poorest schools, as well as $300 million for the Oklahoma Student Fund, which will be spread among all schools across the state, with each school receiving funds based on their average daily student attendance from the previous year, with a $2 million cap per school district.
HB 2775 also outlines how funds can be spent on the following:
Teacher and support staff raises
STEM programs
Instructional materials
Fees for nationally standardized assessments
Summer education programs
After-school programs
Student support services
Tuition and fees for concurrent enrollment
HB 1935 passed the House 75-25. It creates the Oklahoma Parental Choice Tax Credit Act, which provides a $5,000 annual tax credit to parents of eligible students that attend private schools and a $2,500 credit for students educated by other means
The tax credit can be claimed once a year, split in half for the two school semesters, but will require parents and guardians to provide documentation and proof to claim the credit.
"If you cannot document the full amount, you will not receive the full amount of the credit," McCall said. "The taxpayer will have to retain all receipts, private school tuition and fees or qualified expenses of proof of the amount to claim the tax credit."
The Oklahoma Tax Commission will create a form that will be provided to parents and guardians to confirm private school enrollment and tuition so that they can receive the tax credit.
"If a student claims the credit and transfers to a different school, mid-semester, there will be a clawback provision on the amount of credit that's issued," McCall said.
Authorization of the tax credit will be tied to the state's new level of funding for public education, according to McCall.
The $5,000 credit is only for private school students, according to McCall.
"The taxpayer's child cannot be a full-time student in a public school district, public charter school, public virtual charter school or magnate school," McCall said last week.
Gov. Kevin Stitt issued the following statement applauding the bills' passage:
"After many conversations with parents, students, teachers, and legislators, I am emboldened by the prospect of delivering real education reform through the Parental Choice Act. By providing families with the option of a 100% refundable tax credit of up to $5,000 per child, we are building a foundation for funding students, not systems, in the state of Oklahoma.

Every child deserves a quality education that best fits their unique needs, regardless of economic status, or background, and I believe the Parental Choice Act will help make that a reality here in Oklahoma, unlocking our full potential and putting our state on a path to become Top Ten in education."

Gov. Kevin Stitt
House Democrats opposed HB 2775, saying urban schools in cities like Oklahoma City and Tulsa would receive significantly less funding per student than rural schools.
"All schools, regardless of zip code, should be funded equitably. Large urban schools like Oklahoma City and Tulsa would receive around $60 per student while small, rural districts would receive a $400 dollar increase per student," Rep. Andy Fugate, D-Del City, said.
House Education Committee Chair Rep. Rhonda Baker, R-Yukon, presented both bills on the House floor.
"Today's actions will give children the brighter future they deserve and ensure students can find the schools best suited for them," Baker said. "It also adds to already record-high funding amounts going to our public school classrooms and to the teachers that play such a vital role in a student's success. Our students, parents and teachers deserve the best."
Both bills are now eligible to be heard in the Oklahoma Senate.