WASHINGTON, D.C. (OBV) – U.S. Senator James Lankford introduced legislation Thursday to make permanent a 2017 Tax Cuts and Jobs Act (TCJA) provision that allows businesses to fully expense new investments in the year of purchase.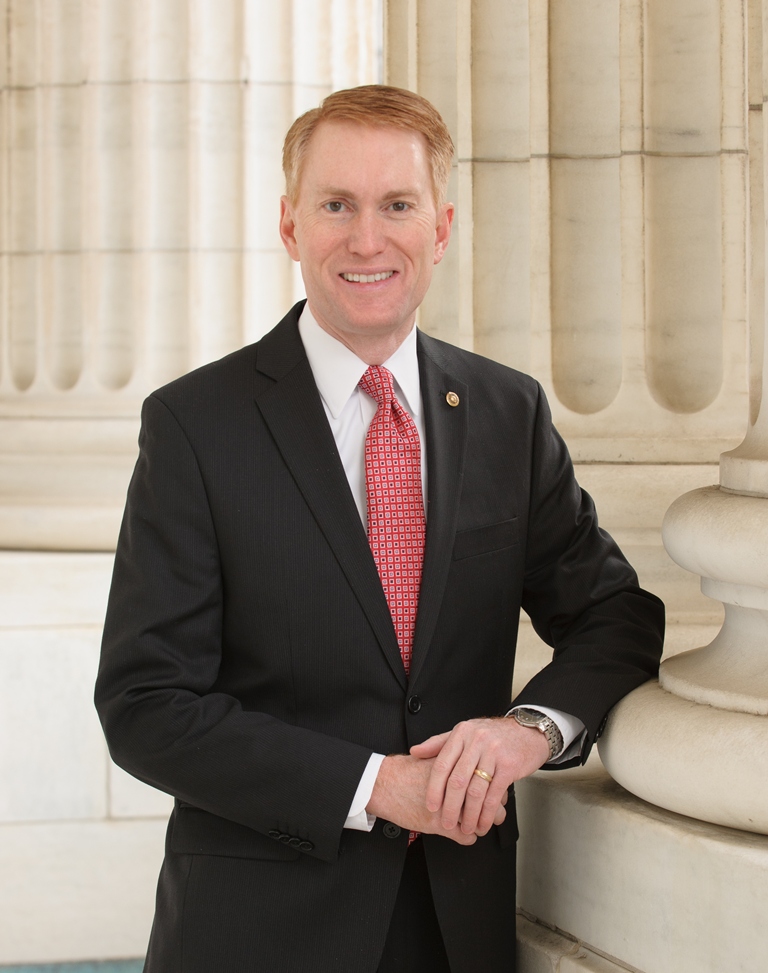 Several U.S. senators joined Lankford, R-OK, in filing the Accelerate Long-term Investment Growth Now (ALIGN) Act. If the bill is enacted, the provision allowing businesses to fully expense new investments, such as machinery and equipment, will become permanent.
The provision began phasing out of the federal tax code at the end of 2022 and is set to expire at the end of 2026.
"Business expenses are not business profits, so they should not be taxed as profits," Lankford said. "The 2017 tax law encouraged more economic activity from our US manufacturers by allowing them to depreciate their capital and equipment during the year it was purchased instead of over years and years of tax returns. But that provision started phasing out at the end of 2022. High inflation and high costs for everything from gasoline to construction materials will continue to plague our economy unless we immediately pass my bill to allow businesses to invest in their employees and business future. Let's get this passed and signed into law to help our vital US manufacturing sector and other US industries continue to create high-paying jobs."
The State Chamber of Oklahoma enthusiastically championed the bill.
"We applaud Sen. Lankford for filing the ALIGN Act. It shows he is prioritizing economic growth by making this positive tax code change permanent. Oklahoma took the lead last year and became the first state in the country to make full expensing permanent on state taxes on businesses," said Chad Warmington, President/CEO of the State Chamber of Oklahoma. "We were proud to play a role in making Oklahoma a trailblazer on the state level, and we are confident Sen. Lankford's ALIGN Act would be a welcome reform for businesses coast to coast."
Several other organizations are also supporting the bill, including the National Association of Manufacturers, USTelecom and a coalition that includes the National Taxpayers Union, 60 Plus Association, American Consumer Institute, Americans for Prosperity, Americans for Tax Reform, and Association of Mature American Citizens Action, Center for a Free Economy, Center for Freedom and Prosperity, Center for Individual Freedom, Consumer Action for a Strong Economy, Council for Citizens Against Government Waste, Independent Women's Voice, Institute for Liberty and Taxpayers Protection Alliance.
The senators who joined Lankford in introducing the bill include Sen. Jim Risch (R-ID), Sen. Marco Rubio (R-FL), Sen. John Barrasso (R-WY), Sen. Mike Braun (R-IN), Sen. Marsha Blackburn (R-TN), Sen. Todd Young (R-IN), Sen. Steve Daines (R-MT), Sen. John Boozman (R-AR), Sen. John Thune (R-SD) and Sen. Tim Scott.
Rep. Jodey Arrington (R-TX) is the bill's lead in the U.S. House of Representatives. He said the bill will invigorate industry, improve the tax code and increase wages for workers.
"There's no bigger incentive in the tax code for job creation and economic expansion than allowing businesses, both large and small, to fully and immediately deduct the cost of new investments, equipment and machinery," Arrington said. "Full expensing was a critical component to the Tax Cuts and Jobs Act, and the economic boom that ensued prior to the pandemic. The ALIGN Act will lower the cost of capital and simplify the tax code as businesses look to make vital investments, bring workers back, onshore manufacturing capabilities and ramp up production. This legislation will lead to stronger growth, more jobs, increased productivity and higher wages for working families."