OKLAHOMA CITY (OBV) – A weapons manufacturing company celebrated a major milestone in Oklahoma City this week.
Kratos Defense & Security Solutions completed its 100th MQM-178 Firejet high-performance, jet-powered target drone aircraft at the company's Oklahoma City manufacturing facility.
"Achieving the completion of the 100th Firejet produced here at our OKC facility marks an incredible milestone and includes several levels of significance. First, the successful growth of Kratos' aircraft production capacity from a single site in California to effectively doubling our total capacity with the OKC site. It's also an illustration of Kratos' true partnership with Oklahoma's leadership and congressional delegation, the Oklahoma Department of Commerce, the Greater OKC Chamber, and the local community to make this possible," said Steve Fendley, president of Kratos Unmanned Systems Division. "And finally, the capabilities, skills, dedication, and commitment of the Kratos employees to achieve a high-rate production line for a complete aircraft manufactured and produced right here in Oklahoma. All of these accomplishments achieved in just a few years which included a worldwide pandemic. Amazing and inspiring."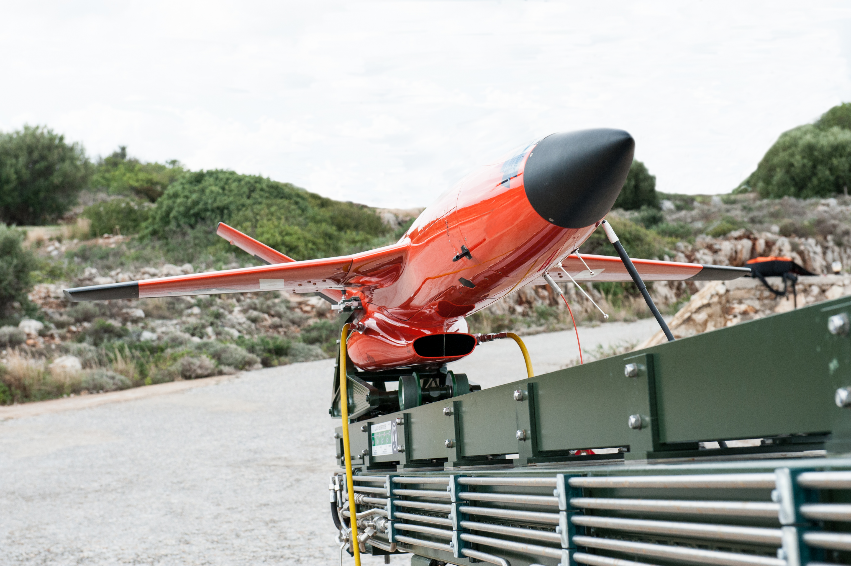 Kratos manufactures weapons systems for the U.S. Air Force, Navy and Army, as well as the militaries of ally nations. The company was founded in 1994 as Wireless Facilities Incorporated and originally specialized in telecommunications infrastructure and networks. It announced its new company name, Kratos, in 2007 and announced its defense engineering and weapons development divisions in 2008.
The Kratos Unmanned Systems Division opened its Oklahoma City facility in 2018 to meet increasing demand for drones and target drone systems. The OKC facility is fully operational with two major drone aircraft systems in rate production, as well as prototype production of a third system. The first MQM-178 Firejet was built in Oklahoma City in April 2019. The XQ-58A Valkyrie, a high-performance tactical unmanned aerial vehicle capable of long-range, high-subsonic speed flights, is also built at the OKC facility, according to a Kratos news release.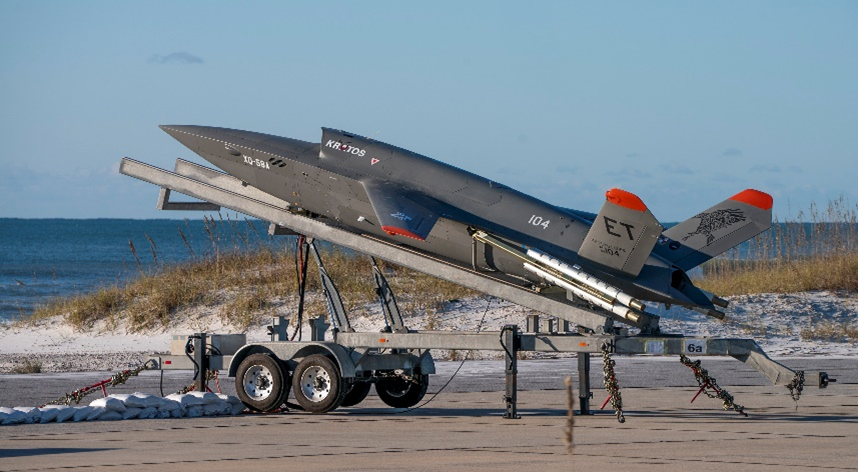 Kratos employs 160 personnel at the Oklahoma City facility and expects to expand to over 500 employees in Oklahoma in the high-skilled engineering, design and manufacturing fields.
Oklahoma Secretary of Military and Veterans Affairs John Nash, U.S. Senator Markwayne Mullin (R-OK), U.S. Rep. Tom Cole (R-OK-4) and U.S. Rep. Stephanie Bice (R-OK-5) attended the celebration.
"I am proud to join in commemoration of this remarkable milestone. Kratos and its highly skilled workforce community's dedication to excellence, innovation and affordable solutions our warfighters need is to be commended," Lucas said. "These impressive drone decoys as well as the high-performance unmanned Valkyrie UAV will both multiply our combat power and improve our defensive capabilities in the future fight."
U.S. Sen. James Lankford (R-OK) was not at the celebration but spoke highly of Kratos' contributions to the nation's defense.
"Oklahoma is proud to be part of its production to build their innovative unmanned aerial systems right here in our state, and I look forward to the work they will continue to do on behalf of our state and nation in the days ahead," Lankford said.