OKLAHOMA CITY (OBV) – A bill that aims to hit the brakes on the truck driver shortage in Oklahoma is cruising to Gov. Kevin Stitt for final approval.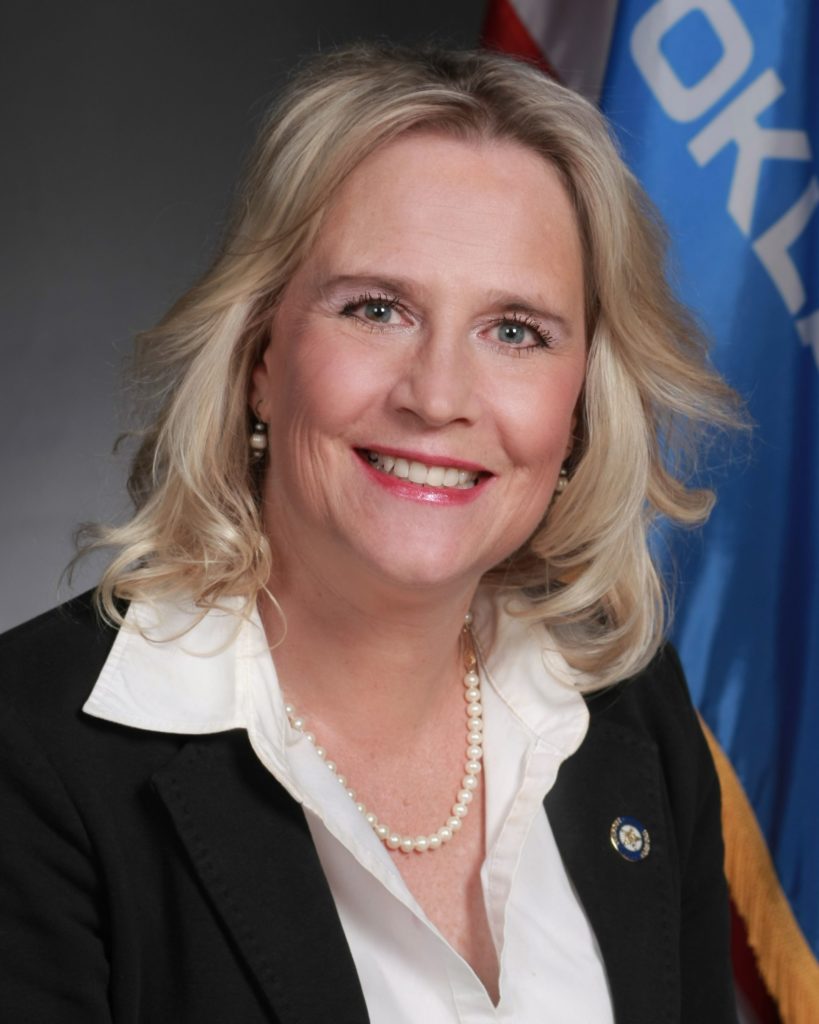 House Bill 2750, which allows third parties to administer written commercial driver license (CDL) tests, passed the Oklahoma Senate with a 41-6 vote on Wednesday. The bill already succeeded in the Oklahoma House of Representatives and now proceeds to Stitt.
"I'm very excited. I'm thrilled that it's progressing and that it's getting closer to the finish line," the bill's author, Rep. Nicole Miller, R-Edmond, said during an interview with Oklahoma Business Voice.
Miller wrote HB 2750 to remedy the commercial driver shortage. The bill allows Service Oklahoma to enter into agreements with third parties to provide the written portion of the commercial driver license test.
"We worked hand in hand with them to just really kind of streamline the process and make it more efficient to address the backlog of CDL licenses," Miller said.
HB 2750 requires that CDL exams are available within 50 miles of an applicant's residence and allows Service Oklahoma to administer the test at public or private sites.
The bill states that school districts, the Oklahoma Department of Career and Technology Education, colleges and universities and private entities can hire designated examiners to administer the written portion of the Class A, B or C driving skills exam required for a commercial driver license.
Critics of the state's current CDL testing system say it is inefficient with too few regional testing locations to accommodate the number of applicants waiting to take the written test. Oklahoma currently has around 30 locations that can administer the written test. Many testing locations are fully scheduled for 60 days or more and other locations are walk-in only. Many applicants wait long periods to obtain their permit and continue through the licensing process.
Oklahoma was deficient 5,777 truck drivers in 2021, including light truck drivers and industrial truck drivers, according to the Critical Occupations List.
"So, it's probably even a little higher now," Miller said.
The truck driver shortage is a national problem, with the U.S. lacking 80,000 truck drivers, she said.
Miller and her colleagues in the legislator had multiple meetings with Service Oklahoma.
"Service Oklahoma agreed with the need to create more testing sites. The more you expand those opportunities the quicker we can get [aspiring truck drivers] through the testing process," she said. "Oklahoma wants to be a part of fixing that and making sure that our supply chains and our efficiency in that goods and services are getting to people."
Expanding the number of testing sites for CDL written tests will also get more certified drivers behind the wheel of school buses, which Miller said is urgently needed in school districts across the state.
"They are in high demand every single fall," Miller said. "Every school district I've been in contact with has expressed a high need for school bus drivers."