OKLAHOMA CITY (OBV) – Oklahoma's attorney general is participating in a lawsuit with other attorneys general against President Joe Biden's administration over a U.S. Fish and Wildlife Service (USFW) rule that he says will harm farmers, ranchers and energy producers.
Attorney General Gentner Drummond announced in February that he would pursue the lawsuit if Biden did not withdraw a USFW rule which designates the lesser prairie-chicken as an endangered or threatened species under the Endangered Species Act.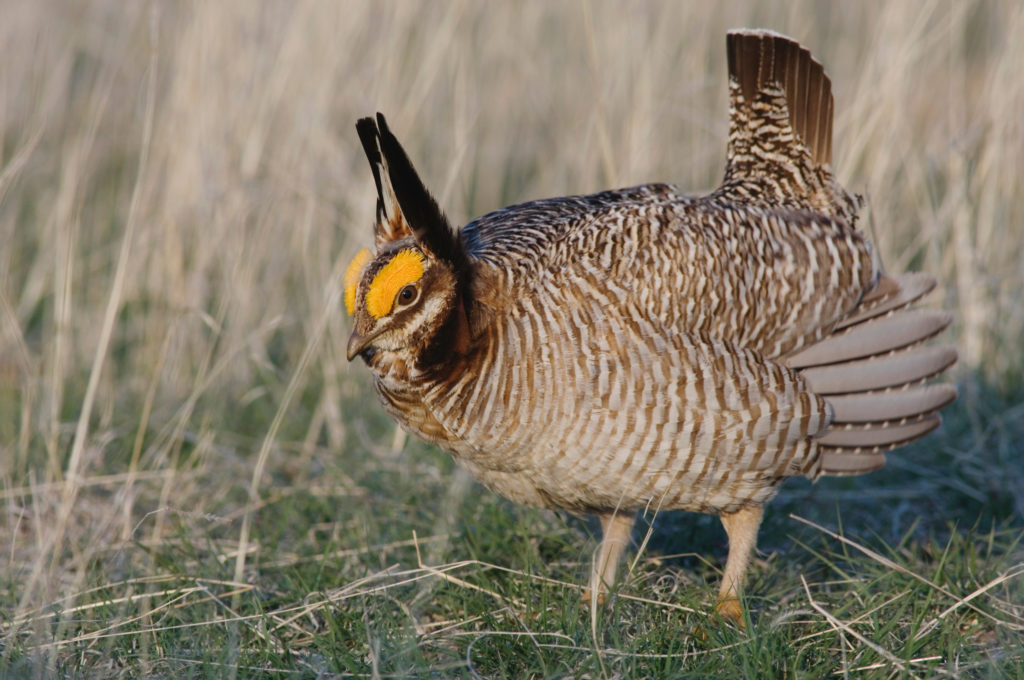 Drummond contends the rule would place burdensome restrictions on Oklahoma ranchers who graze livestock and impede development of energy pipelines, oil drilling, wind farms and roads.
"I will not allow the Biden administration to punish Oklahoma farmers, ranchers and energy producers with this blatant overreach of the federal government," Drummond said. "This rule truly presents an existential threat for cattle grazing, energy production and other vital aspects of Western Oklahoma's economy."
Drummond, Kansas Attorney General Kris Kobach and Texas Attorney General Ken Paxton filed the lawsuit in U.S. District Court in the Western District of Texas.
He sent a letter to U.S. Secretary of the Interior Deb Haaland and USFW Director Martha Williams on Feb. 2, stating that the Oklahoma Department of Wildlife Conservation (ODWC) has worked closely with federal agencies, industry leaders, private landowners, conservation groups and other stakeholders to protect the lesser prairie-chicken and its habitat. He gave both federal officials a 60-day notice of his intent to file litigation for allegedly failing to follow Section 4 of the Endangered Species Act with regard to the Final Rule the USFW issued Nov. 25, 2022.
"The State of Oklahoma has a constitutional right to defend its sovereignty against unwarranted federal overreach, and I am proud to lead that fight," Drummond said. "I am thankful to the legislative leaders who have appropriated funds to the Attorney General's office to fight back against an intrusive federal bureaucracy that seeks to subjugate Oklahoma farmers, ranchers and energy producers."
The lesser prairie-chicken occupies a five-state range that includes portions of Colorado, Kansas, New Mexico, Oklahoma and Texas. They are listed as a threatened species in the Northern Distinct Population Segment and as endangered in the Southern Distinct Population Segment. Western Association of Fish and Wildlife Agencies estimate a range-wide five-year average population size of 27,384 individuals, according to Fish and Wildlife officials.