OKLAHOMA CITY (OBV) – A bill that seeks to make childcare more available in Oklahoma by streamlining family childcare home licensing regulations is one step away from becoming state law.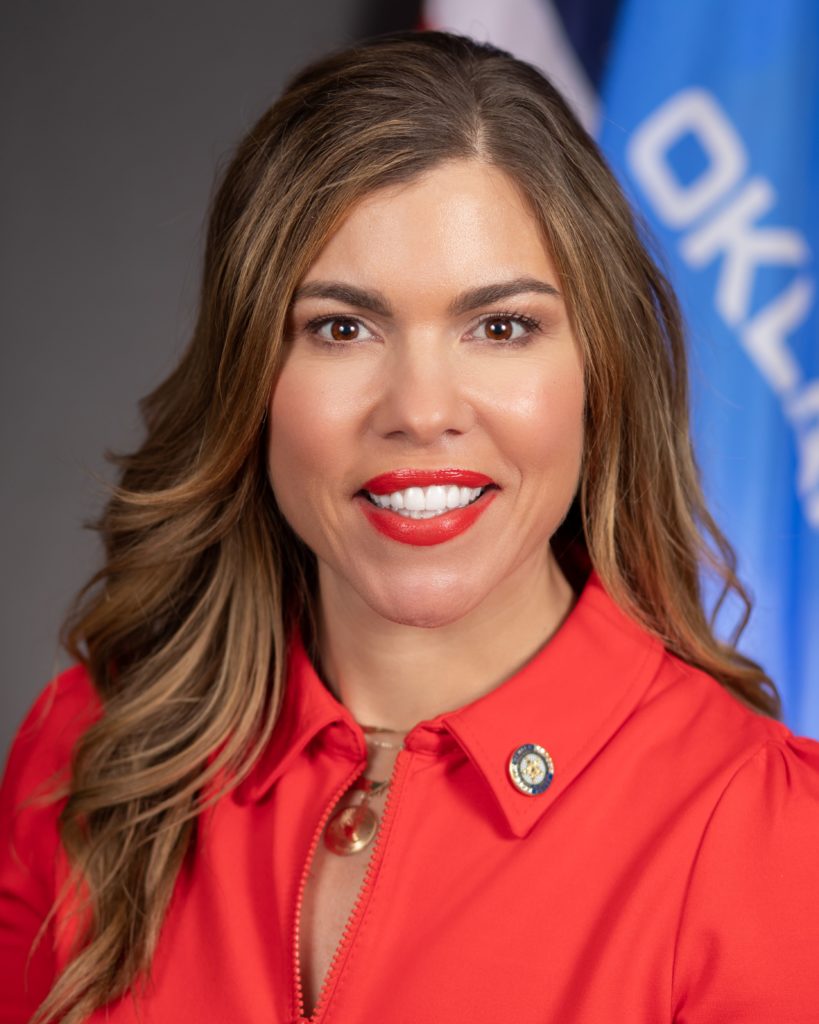 House Bill 2452, written by Rep. Suzanne Schreiber, D-Tulsa, passed the Oklahoma Senate on Wednesday with a 39-8 vote. It now moves to Gov. Kevin Stitt for final approval.
"The business of childcare is the business that makes all other business work," Schreiber said. "When we ensure that these family childcare homes are free from bureaucratic red tape, then we make sure that the most seats are available."
The bill streamlines regulations pertaining to the licensing of childcare facilities across the state. The bill allows DHS-licensed family home childcares to operate at their licensed capacities without being regulated by local municipal ordinances. Schreiber said the bill enables childcare centers to open and operate safely and efficiently, which will ensure parents their children are receiving consistent, quality care while they are at work.
A family home childcare facility is licensed through DHS to care for up to seven children, while a large family home childcare is licensed to care for as many as 12 children.
A DHS license, which is obtained after a rigorous licensing process, should be sufficient for a family home childcare to operate, Schreiber said.
"It seemed contradictory to me for a local authority that does not have expertise in the care and safety of children to overrule the agency [DHS] that is charged with the care and safety of Oklahoma's children in all things, and has the expertise and professionalism to make those decisions on how businesses should take care of children," Schreiber said.
Municipal oversight of family home childcares can disrupt the workforce, Schreiber said.
"If a municipality comes in and makes an ordinance and tells a family home childcare that they have to get a variance, that holds up seats, reducing childcare availability. Plus, you're interrupting a small business from doing business, and displacing the childcare workers," she said.
HB 2452 is one of multiple childcare expansion bills filed in the legislature this session.
Schreiber also wrote House Bill 2451, which created tax incentives for employers and workers in an effort to grow Oklahoma's childcare industry and make childcare more readily available to working parents. That bill became a part of another childcare incentive bill, Senate Bill 1063, written by Sen. Jessica Garvin, R-Duncan. SB 1063, known as the Childcare Receives Investment from Business (CRIB) Act, provided a tax credit to employers who offered on-site childcare services to their employees. By merging with HB 2451, SB 1063 now offers both an employer tax credit and a small employee tax credit. The bill's incentives are as follows:
Qualified childcare workers will receive an annual $500 tax credit;
Employers who provide a childcare subsidy for their employees will receive an annual tax incentive up to $30,000;
Employers who develop or build a childcare facility for employees will receive a tax incentive up to $45,000.
Childcare facilities have been on the decline in Oklahoma for more than a decade.
The Sooner State had more than 4,000 facilities in 2012; that number shrank to 2,954 by 2021.
"Fifty-five percent of the state of Oklahoma is categorically listed as a childcare desert, which means there are more than three children from birth to age five who need childcare compared to the licensed capacity of childcare in Oklahoma," Carrie Williams, executive director of Oklahoma Child Care Resource and Referral, told Oklahoma Business Voice earlier this month.
Long wait times prevent many parents from getting their child into a childcare facility, Williams said.
"The wait list for childcare can be up to two years for an infant. So, they're not an infant anymore by the time the parents can obtain childcare," she said.
Oklahoma businesses have been adversely impacted by the shortage of childcare facilities and workers, seeing a 6.1 percent decline in workforce labor participation among Oklahoma mothers who have children ranging in age from infant to four years old.
"Often times the parent has to either leave the workforce or make a new work arrangement. It's even harder if a family has nontraditional hours of care that they need; it's very difficult to find childcare that operates outside traditional hours of 7 a.m. to 6 p.m.," Williams said.
Parents nationwide are leaving the workforce due to a lack of childcare options.
A U.S. Chamber of Commerce Foundation study states that 58 percent of working parents reported leaving their job because they could not find viable childcare. Also, 32 percent of women surveyed said having to be home to care for family members made returning to work difficult.
The childcare shortage is not only causing parents to leave their job, it's also preventing them from returning to work.
"Dropping out of the workforce to care for children greatly disadvantages women, often in the form of lower wages and missed promotions," the U.S. Chamber report states.
Childcare breakdowns cause states to lose an average of $1 billion in economic activity annually, according to the foundation study. Part of the lost revenue stems from the cost of parents missing work because quality childcare was not available—or unaffordable.
"It has a real economic impact in the state of Oklahoma," Williams said.
The average cost of childcare in the U.S. ranges from $11,000 to $29,000 annually, according to the U.S. Chamber.
Oklahoma parents who manage to find a childcare facility nearby often have to contend with high childcare costs. Oklahoma is one of the 10 most expensive states for childcare costs, with families having spent 6.9 percent of their income on childcare in 2020.
Businesses are also adversely affected by childcare shortages. Childcare system gaps prevent businesses from fully re-staffing their operations, which leads to closures and operation hour reductions across all industries. The Foundation study states that employee absences and turnover costs employers anywhere from $400 million to $3 billion a year.
The state used funds from childcare desert grants as well as stabilization grants to help Oklahoma childcare centers and incentivize the opening of new centers, according to Williams.
Subsidized childcare aid provided through a federal Childcare Development Fund grant is helping low-income Oklahoma families reenter the workforce. It also aids individuals working in the childcare field.
"It's a powerful recruitment and retention tool for childcare providers, which helps them increase the capacity they have to care for children," Williams said.
The state has made a legislative budget request from the Department of Human Services for an additional $30 million in support of subsidized childcare, according to Williams.