OKLAHOMA (OBV) – A state official with a lengthy career in education has been appointed to a top Oklahoma CareerTech leadership position.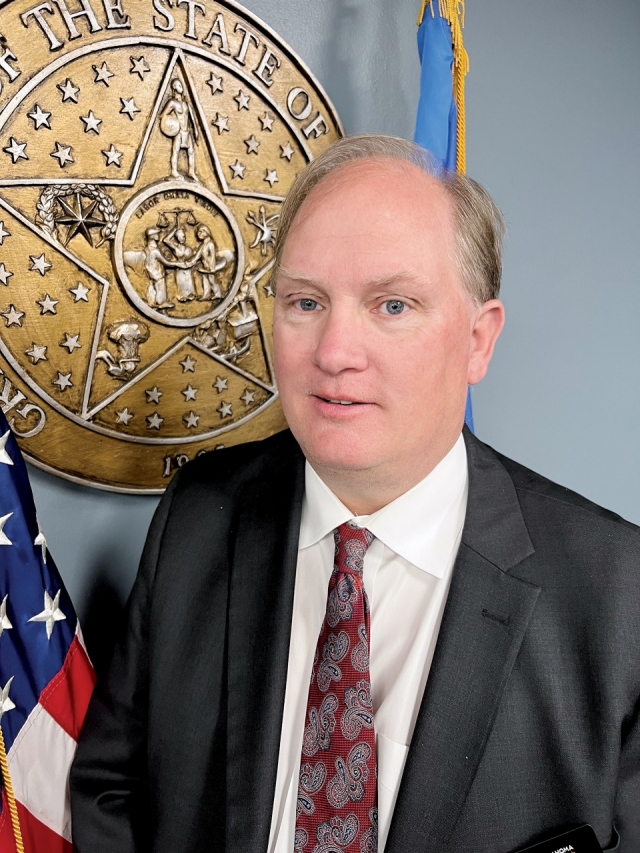 The Oklahoma State Board of Career and Technology Education recently approved Justin Lockwood as Oklahoma CareerTech's chief of staff.
Lockwood, who has served as CareerTech's deputy state director of economic development and support services since November 2017, will begin his new position on June 1. He succeeds Lee Denney, who has served as interim chief since January when Brent Haken was named CareerTech state director.
"Oklahoma Career Tech is recognized nationally as a premiere Career Tech System," Lockwood said. "It is an honor to have been selected to serve in the role. I look forward to the opportunity to continue serving the Oklahoma Department of Career and Technology Education and the residents of Oklahoma."
He leads several CareerTech divisions, including: accreditation, assessment, workforce and economic development, educational partnerships and customized services, facilities and logistics, human resources, Oklahoma APEX Accelerator, work-based learning and the Skills Centers School System. He previously led the Curriculum and Instructional Materials Center, digital printing, distribution and client services and professional development.
"Lockwood is an integral part of our team and has worked diligently to find opportunities to grow and serve," Haken said. "I am excited for him to be named chief of staff by the board. His background, leadership experiences, grounded decision-making skills and passion for quality education will continue to serve the Oklahoma Career and Technology Education System well."
The new chief of staff started his career as an agricultural education teacher at Stringtown Public Schools and Drumright Public Schools before becoming an assistant principal at Arkansas City (Kansas) High School and principal at Caney Valley High School in Caney, Kan. He was also the administrator in charge of transportation, maintenance, grounds and support services in the Caney Valley School District and and superintendent of Flinthills School District in Rosalia, Kan.
CareerTech is the state's lead agency for career and technology education. It offers programs and services across 29 technology center districts operating on 60 campuses, 391 PK-12 school districts, 15 Skills Centers campuses that include three juvenile facilities and 32 adult education and family literacy providers.
The State Board of Career and Technology Education governs CareerTech while working closely with the State Department of Education and the State Regents for Higher Education.