OKLAHOMA CITY (OBV) – Oklahoma Attorney General Gentner Drummond says he will file a lawsuit against President Joe Biden's administration if the president does not withdraw a U.S. Fish and Wildlife Service (USFW) rule that he says will harm farmers, ranchers and energy producers.
The USFW rule designates the lesser prairie-chicken as a threatened species, and is scheduled to go into effect on March 27.
Drummond contends the rule would place burdensome restrictions on Oklahoma ranchers needing to graze livestock, and impede development of energy pipelines, oil drilling, wind farms and roads.
"This is yet another example of federal overreach by the Biden administration," Drummond said. "Environmental activists wielding the authority of the federal government can have disastrous consequences for farmers, ranchers and energy producers. As a fifth-generation cattle rancher, I am committed to protecting our way of life, which feeds our state and nation with minimal environmental impact."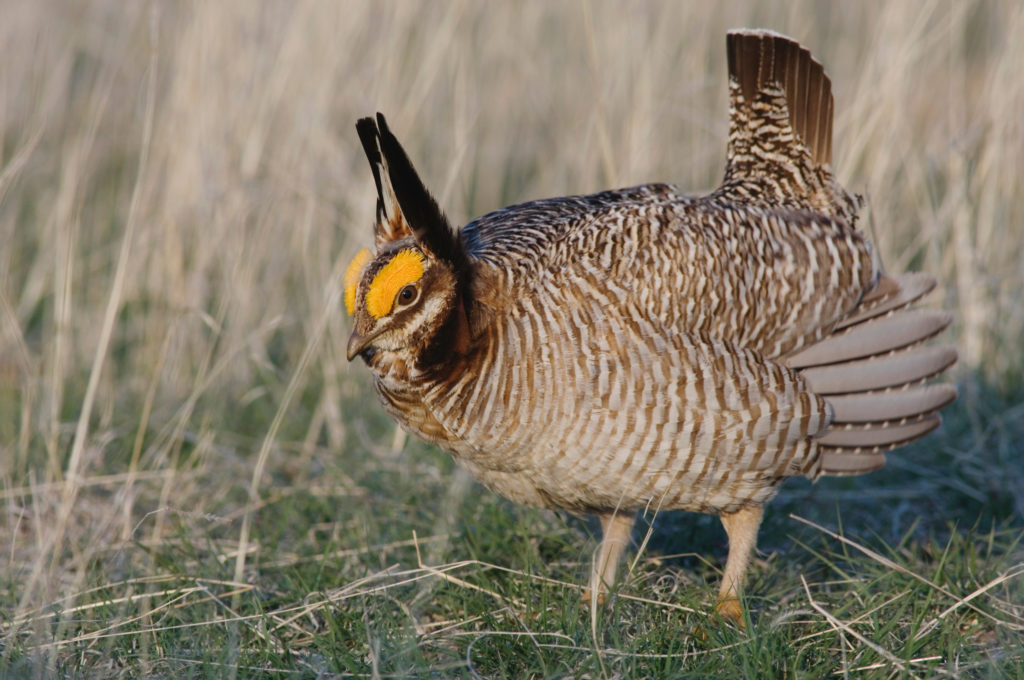 Drummond sent a letter to U.S. Secretary of the Interior Deb Haaland and USFW Director Martha Williams on Feb. 2, noting that the Oklahoma Department of Wildlife Conservation (ODWC) has worked closely with federal agencies, industry leaders, private landowners, conservation groups and other stakeholders to protect the lesser prairie-chicken and its habitat, according to the Oklahoma Attorney General's Office.
He gave Haaland and Williams a 60-day notice of his intent to file litigation for allegedly failing to follow Section 4 of the Endangered Species Act with regard to the Final Rule the USFW issued Nov. 25, 2022.
The lesser prairie-chicken will be listed as a threatened species in the "Northern Distinct Population Segment," which Oklahoma is a part of. The birds will be listed as endangered in the "Southern Distinct Population Segment."
"This rule presents an existential threat for cattle grazing, energy production, and other vital aspects of Western Oklahoma's economy," Drummond said. "I am calling on all affected stakeholders to join me in fighting this battle. While I have been encouraged by many conversations and actions with various groups, I am disappointed that the Oklahoma Farm Bureau has not contacted my office or me personally on this critical matter. If this organization truly represents the interests of rural Oklahomans who will be affected by this detrimental rule, then I expect to see leadership, not fence-sitting."