OKLAHOMA CITY (OBV) – Gov. Kevin Stitt delivered his annual State of the State address Monday, promoting an agenda focused on workforce, tax change and education and infrastructure development.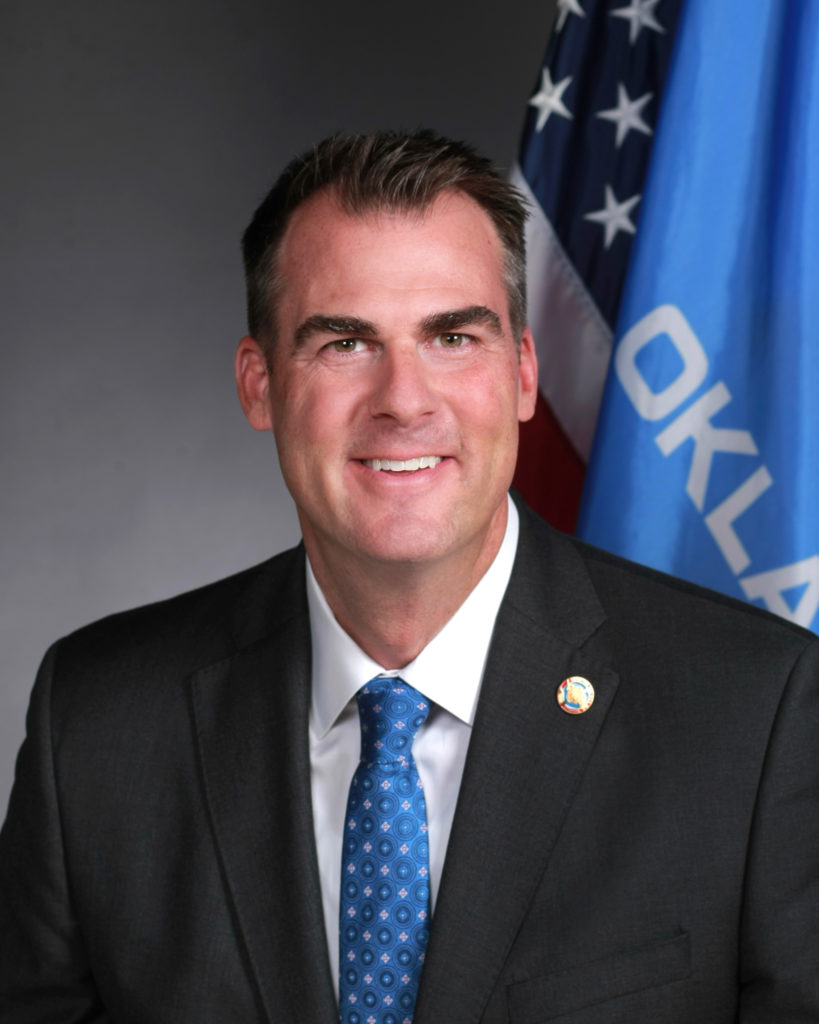 "My fellow Oklahomans, the state of the state is the strongest it's ever been," Stitt said at the top of his remarks.
The governor stood before the entire body of the Oklahoma State Legislature and kicked off the official start of the 59th Legislative Session. He proceeded to deliver his plan for what he described as "the greatest legislative session we've had yet."
Stitt said one of his key focuses is to continue making Oklahoma one of the most business-friendly states in the nation. He lauded the creation of 23,000 new jobs since 2019, and described the state as the nation's third fastest-growing economy. He also trumpeted the growing presence of large company facilities in the state, including American Airlines, Dell, Amazon and Boeing.
"This year, we must capitalize on the progress we've made," Stitt said. "That means continuing to focus on key areas: energy, infrastructure, workforce development, and tax policy."
Revitalizing workforce
Stitt said workforce is the top challenge Oklahoma businesses face, and educational institutions will play a key role in building tomorrow's workforce.
"I want to challenge OU and OSU to grow and deliver a quality education to 40,000 students by 2030," he said. "We need our universities to meet the nursing needs of our hospitals, the engineering needs of our growing aerospace industry, the teaching needs of our secondary schools, the software developer needs for tech companies."
He also challenged high schools and career techs to gear more of their curriculum toward workforce.
"Because Oklahoma needs more truck drivers, more electricians, plumbers and aviation mechanics," he said. "Let's reimagine our approach. Instead of just building new buildings, let's invest in high school freshmen so they graduate ready to start a career in cybersecurity or diesel mechanics."
Oklahoma's economy must evolve into an innovation economy to keep up with future job demands, Stitt said.
The governor said he wants to see significant investments in the aerospace and defense industries, which are prominent sectors of the state's economy.
Chad Warmington, President and CEO of The State Chamber of Oklahoma, said Stitt's address shows that business growth will be a foremost priority in 2023.
"The governor's speech was very pro-economic freedom, very pro-growth, very pro-business. And why is that? I think the governor knows that all the other things that we want to do in Oklahoma are made so much easier when our economy's doing well, when people are fully employed, and when our businesses are thriving and pouring money back into their people and their communities," Warmington said. "And then all the other aspirational goals that he outlined, that are maybe outside of our priorities, are so much easier when things are going well for Oklahoma business."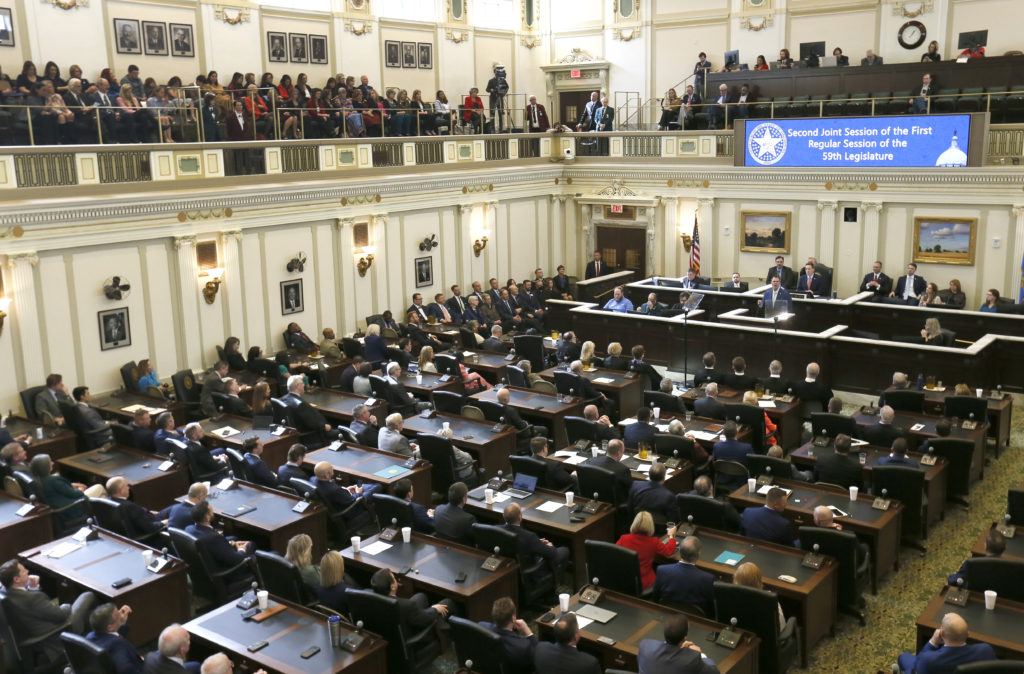 Stitt issued Executive Order 2023-02, a sweeping initiative to streamline the state's workforce management process, in January. The order calls for the creation of a Workforce Transformation Task Force that will create a plan to restructure workforce and lead to the appointment of a state workforce leader.
The Task Force's objective will be to transform workforce delivery from a process spread across several state agencies into a more focused entity led by a workforce CEO. A primary focus of the Task Force will be to envision educational avenues that will provide students the kind of specialized training that will create job opportunities in a wide variety of workforce sectors.
Sen. Adam Pugh, R-Edmond, filed Senate Bill 621 days after Stitt's executive order. The bill, if passed, will create the Oklahoma Workforce Commission. The Commission will have the power to coordinate and develop Oklahoma's workforce, create a workforce plan and utilize public and private funds to carry out its purpose.
Tax policy
Oklahoma has a $4 billion savings account and is going into the new session with a $1.8 billion surplus. Stitt said in his address that Oklahoma can maintain that fiscal momentum by cutting taxes.
Stitt's executive budget proposes eliminating Oklahoma's state grocery tax and reducing personal income tax rate to 3.99 percent.
"These cuts will save each family in Oklahoma hundreds of dollars each year, and it will continue to make Oklahoma one of the best states to live, work and raise your family," Stitt said. "When our economy is booming, everyone wins. Your personal income goes up, opportunities expand and the entire tax base grows."
Key agenda items
Stitt laid out other key agenda items that could impact business growth in the state.
He called for diversifying the state's energy grid by embracing a "more of everything" approach, tapping into an array of energy resources, including natural gas production, oil production, hydrogen and renewable energies.
He also stressed the need for infrastructure and broadband development, specifically mentioning essential investment in roads, bridges, rails and runways.
"Oklahoma commute times are some of the shortest in the nation. We must work fast to keep it that way," Stitt said. "As Americans turn to Oklahoma to build their future, let's learn from gridlock cities like Austin and Denver and get ahead."
Broadband and internet access are vital to the state's future, Stitt said.
He said Oklahoma is 26th in the nation in fastest broadband coverage. Oklahoma is still working toward its goal of delivering high-speed internet access to 95 percent of the state by 2028.
Legislative responses
Both Senate President Pro Tem Greg Treat, R-Oklahoma City, and House Speaker Charles McCall, R-Atoka, issued responses to Stitt's address.
Treat released the following statement, saying he looked forward to working with Stitt on his agenda items:
"The governor outlined numerous priorities that will continue our state's positive momentum. His clear vision and attainable results are focused on making Oklahoma the best place possible for everyone to succeed, while improving our economy and standing in the global market. Improving public education outcomes, tax reform and work force development are all high priorities for Senate Republicans this year. We look forward to working with the governor on these important areas and more. I am optimistic about this year and believe we will have success together to benefit Oklahoma."

Greg Treat, Senate President Pro Tem
McCall said he and fellow House members share several of Stitt's priorities this legislative session. He released the following statement:
"In today's State of the State speech, Gov. Stitt laid out an ambitious plan for Oklahoma. The House has been proactively addressing many of the issues Gov. Stitt identified as priorities, and we are ready to work with our colleagues in the Senate and executive branch as we craft legislation that provides benefits for all Oklahomans.

The House is proud to have led the way on education reform, and thankful that the governor has joined us in supporting Oklahoma students, teachers and parents. During previous sessions, the House has addressed important education issues such as parental choice and school funding through the successful implementation of open transfer policies, the expansion of the Opportunity Scholarship Fund and historic public school funding increases. Parents have the right to have a say in their child's educational journey, students should have every opportunity to succeed and our teachers need the support necessary to excel in the classroom. The House will continue to make sure any education policy passed works well in all parts of our state.

During the previous regular session, and in a special session, the House passed multiple bills aimed at addressing inflation and allowing Oklahomans to keep more of their hard-earned money. We are once again committed to getting meaningful inflation relief through the legislative process and to the governor's desk.

The House has made it clear that investing in infrastructure, workforce development and rural broadband are priorities, and will set Oklahoma up for success both now and in the future. We have proactively addressed these issues over multiple sessions, and will build on those past successes again this year.

From teacher pay to agency accountability, from federal overreach to the expansion of broadband, from tax cuts to addressing workforce issues, the House continues to lead the way as the body of government closest to the people of Oklahoma. We look forward to working with our colleagues in the Senate, and Gov. Stitt, to continue achieving meaningful outcomes for the citizens of our state."

Charles McCall, House Speaker