OKLAHOMA CITY (OBV) – An Oklahoma state senator's desire to address Oklahoma business' growing need for skilled workers led to a landmark law that sets out to build the state's workforce for generations to come.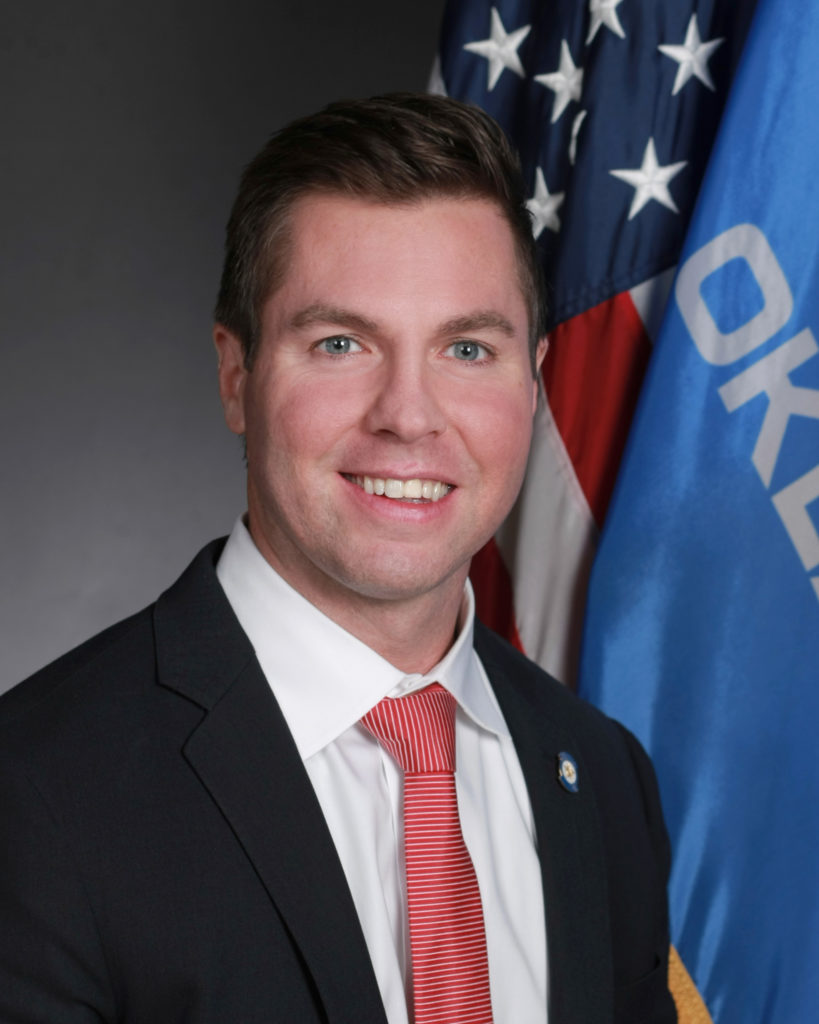 Sen. Adam Pugh, R-Edmond, understood the struggle to fill jobs that required workers who possessed specialized training. It was a struggle Pugh himself had experienced as the owner of an aerospace company. As both a private business owner and state senator, he spoke with business owners across Oklahoma about their most urgent business-related concerns.
Workforce was their top concern, Pugh said.
"I'm a business owner myself, so it also becomes personal to me because I'm I'm living the same challenges that a lot of those business owners that I represent are living," Pugh told Oklahoma Business Voice. "So, I know everyone's having a hard time finding people, they're having a hard time finding dependable people who have the right skill sets."
Fast-forward several months. Pugh's Senate Bill 621, which creates establishes an Oklahoma Workforce Commission, was signed into law by Gov. Kevin Stitt during a ceremony at the AAR Aircraft Services hangar at Will Rogers World Airport, a primary hub of Oklahoma's burgeoning aerospace industry.
Stitt, Pugh, bill co-author, Rep. Brian Hill, R-Mustang, and Chad Warmington, president and CEO of The State Chamber of Oklahoma, each spoke during the ceremony.
Workforce deficiencies are a national security concern.
"You think about our industries that are growing in Oklahoma – aerospace and defense, biotech, health care, energy independence – those are national security industries that are vital to the future of the United States, both domestically as well as abroad," Pugh said.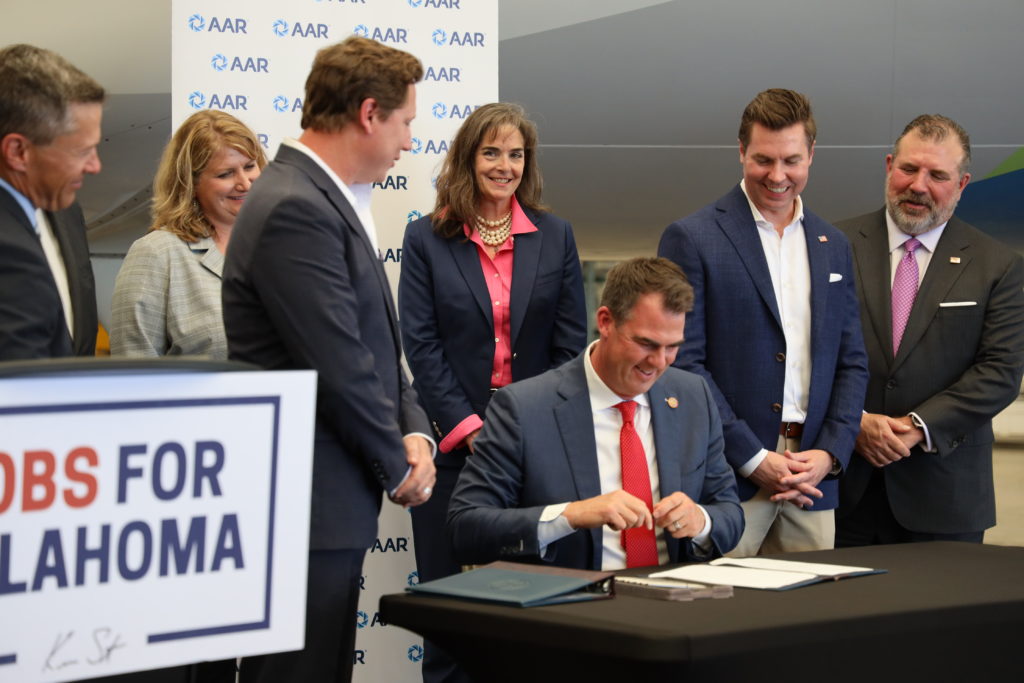 He went on to cite State Chamber workforce research, saying the data confirms that workforce is the top business issue in Oklahoma.
"More than 53 percent of all businesses across the United States have said they do not believe that there is an adequate workforce to meet the needs of a 21st century economy in a tight labor market where there is need for skills that are stackable and have to reinvent themselves less than every decade," Pugh said.
Oklahoma has a 3 percent unemployment rate; unemployment routinely stays below 4 percent, but thousands of jobs across Oklahoma remain open each month. Oklahoma's labor participation rate – the percentage of working-age Oklahomans actively participating in the workforce – was at 61.1 percent in April, which ranks in the bottom half among states.
Pugh filed SB 621 in January, days after Stitt issued Executive Order 2023-02 to streamline and refocus the state's workforce management process. The executive order called for the creation of a Workforce Transformation Task Force. Warmington and Oklahoma Commerce Secretary Chad Mariska co-chaired the task force, which was composed of private sector leaders and public officials. The task force identified how funding could be aligned with workforce goals and economic needs and implemented a comprehensive strategy that will change workforce for the better.
The Task Force concluded that Oklahoma needs a "single owner" of workforce development that serves as a statewide coordinating body for agencies and stakeholders involved in workforce and talent development.
The Oklahoma Workforce Commission will direct the state's workforce development strategy and administer and oversee funding allocated by the legislature for workforce development initiatives. The commission can contract with outside parties to achieve its goals.
The Commission will be composed of nine members, each a representative from Oklahoma's private business sector, with the governor appointing three members, the House speaker appointing three members and the Senate pro tem appointing three members. Stitt will select the commission chair.
A private firm hired by the commission will implement commission strategies to break down silos, harmonize state workforce efforts and provide Oklahomans the training they need to fill job vacancies, according to Pugh.
The Workforce Commission will place a high emphasis on cultivating tomorrow's workforce by helping schools provide students specialized education and training that will prepare them for their future careers. In the push workforce reform, state leaders often touted the Oklahoma Aviation Academy in Norman as a shining example of how high school students can receive the kind of specialized education that will prepare them for future careers.
"Workforce is the number one issue, not only in Oklahoma, but nationally as well. But we have to get it right," Pugh said. "Our workforce structure must be properly aligned with government agencies, with our educational institutions and with our private sector partners to create a system that lets all Oklahomans thrive," Pugh said.