ELGIN, Okla. (OBV) – The president and CEO of an Oklahoma-based cosmetics manufacturing company recently announced that she is running for the Oklahoma State Senate, seeking to fill Sen. John Michael Montgomery's soon-to-be vacated seat.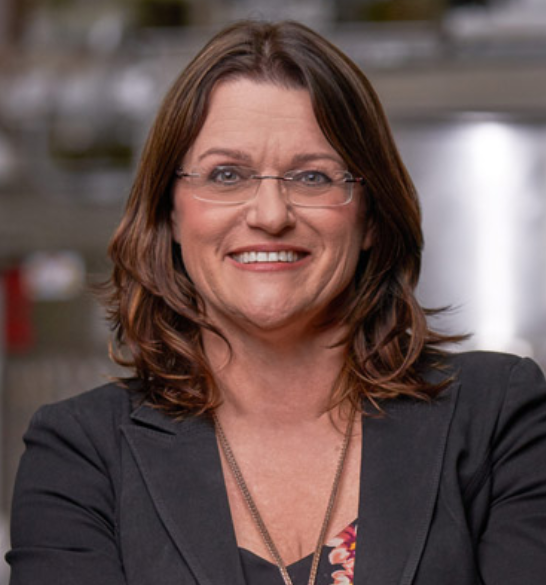 Jennifer Ellis, president and CEO of Cosmetic Specialty Labs Inc., as well as an Army veteran, announced her candidacy for the State Senate seat on Sunday.
"I love Comanche County and the State of Oklahoma," Ellis said. "I was raised here, and I chose to raise my own family here. I have a deep understanding of our past and have ambitious goals for our future. I believe in the power of service and the importance of fighting for the needs of our citizens. As Senator, no one will work harder for the people of our county than me."
Montgomery, R-Lawton, announced on Friday that he is stepping down from the State Senate and that his resignation will be effective on Aug. 1. Montgomery, who will become the president and CEO of the Lawton Fort Sill Chamber of Commerce, issued the following statement on Friday:
"It has been an honor and truly humbling to have been able to represent at the state Capitol the community that I have grown up in and call home for the last nine years. I am deeply grateful for the trust my constituents have placed in me, for the outpouring of support I have had, and cherish my colleagues I have worked with these many years. I consider it a great blessing to be able to continue to work for my home in a new role as president and CEO of the Lawton Fort Sill Chamber of Commerce and believe that my resignation from the Oklahoma State Senate, effective August 1, 2023, will be a long term investment in our community."

Sen. John Michael Montgomery
Ellis, a Lawton native, graduated from Eisenhower High School in 1986. She attended Cameron University, served as a PATRIOT missile operator and mechanic in the Army and received a degree from the University of Oklahoma following her military service.
She has worked at Cosmetic Specialty Labs Inc. in Lawton for nearly 27 years. The company manufactures pharmaceuticals and cosmetics for customers like ULTA Beauty, Walmart and Walgreens and exports products to over 50 countries, according to a news release issued by her campaign.
Ellis said Southwest Oklahoma is a unique region and she wants to champion the people of her community in the State Senate.
"From the military to manufacturing to agriculture, this district is diversified," Ellis said. "I have decided to run for State Senator because I am passionate about positively impacting the lives of people in my community. Over the years, I have witnessed the challenges and struggles the individuals and families face in Southwest Oklahoma. I believe that by serving as a state senator, I can be a strong advocate for their needs and concerns."
She said her top priorities if elected will be serving and representing her constituents' best interests, with a strong emphasis on promoting economic growth and prosperity within her district.
"This includes advocating for policies that attract new business, create job opportunities and support small businesses and entrepreneurs," she said.
Ellis said she is also dedicated to improving education by advocating for increased funding, enhancing curriculum and supporting teachers.
"I believe a well-educated population is essential for the future success of our state," Ellis said. "District 32 is unique because of Fort Sill, which plays a critical role in both local community and economic development. Protecting and expanding the mission of Fort Sill is vital to the future of not just our county and district but our entire state. As well, supporting and protecting the largest per capita veteran population in the state would be critical."
Ellis said she wants to help Oklahoma businesses by focusing on the growth and development of small and medium-sized enterprises, which she described as "the backbone of our state's economy."
"This can be achieved by establishing training programs and tax incentives for these businesses, especially those prioritizing job creation," Ellis said.
Fostering the development of a robust digital infrastructure is essential to Oklahoma companies, especially in rural and underserved parts of the state, Ellis said.
Partnerships between local universities and businesses will spur innovation and produce more skilled workers for the state's workforce.
"This multi-pronged approach would stimulate economic growth, increase employment rates and ensure the state's competitiveness in the national and global markets," Ellis said.
Ellis' community work includes serving on multiple Lawton Fort Sill boards, including the Chair of the Lawton Fort Sill Chamber of Commerce, Chair of the Mayor's Commission on the Status of Women, Mayor of the Town of Medicine Park and Chair of United Way of Southwest Oklahoma. Gov. Kevin Stitt appointed her in 2019 to the Oklahoma Bar Association Professional Responsibilities Tribunal. Stitt also selected her to serve as a commissioner on the Oklahoma Employment Security Commission. She served on Stitt's "Bounce Back Committee" as the state began recovering from the COVID-19 pandemic, leading the Manufacturing Committee. She also led the State Chamber's Council of Advisors Manufacturing Committee to help identify the needs of Oklahoma's manufacturing community.