WASHINGTON (OBV) – An immigration policy expert with the U.S. Chamber of Commerce said the U.S. cannot thrive in the global marketplace unless policymakers in Washington, D.C. improve worker immigration policies to bring more skilled professionals from other countries to the United States.
H-1B visas have been a hot topic along the beltway and among business leaders across the nation after Canada made a bold move in July to entice H-1B visa holders in the U.S. to bring their talents up to the Great White North.
Canada allowed for up to 10,000 U.S. H-1B visa holders to apply for its new Open Work Permit (OWP) program starting July 16, with added provisions allowing their spouses and dependents to also receive work and study permits as needed. The initiative was described as a key part of Canada's new Tech Talent Strategy.
"We're enthusiastic about the ambitious goals we have set in immigration, because they aren't just about numbers—they are strategic. With Canada's first-ever immigration Tech Talent Strategy, we're targeting newcomers that can help enshrine Canada as a world leader in a variety of emerging technologies," said the Honorable Sean Fraser, Canadian Minister of Immigration, Refugees and Citizenship. "I'm grateful for the collaboration of the tech, start-up and business communities, who have provided valuable insight to develop this strategy. Having a fast and flexible approach, one that is broadly supported by Canadians, is truly Canada's immigration advantage."
Applications for the OWP program were to be open for one year, but the response was enormous right out of the gate. Canadian immigration officials announced on July 24 that the 10,000-registrant cap had been reached and registration was closed.
A Wall Street Journal editorial described the Canadian government offering open work permits to foreigners in the U.S. on H-1B visas as a "clear bid to lure away highly-educated foreigners frustrated by the U.S. immigration process."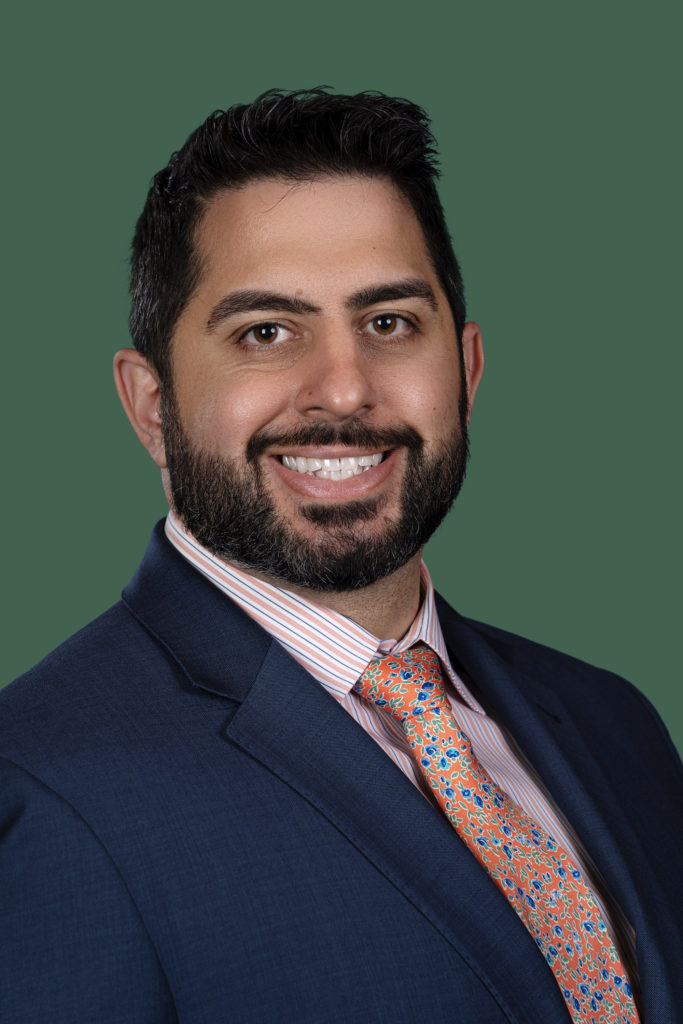 The U.S. issues H-1B visas to nonimmigrant foreign workers who have specialized skills and attained at least a bachelor's degree.
"They're going to be working in a white collar job using that degree to do whatever it is they do for the company that is employing them," said Jon Baselice, vice president for Immigration Policy for the U.S. Chamber of Commerce.
Baselice spoke with Oklahoma Business Voice about H-1B visas and the effort to attract top talent in an increasingly competitive global labor market.
He said it's a misconception that H-1B visas are only issued to foreign workers who specialize in technology.
"It's not just for tech. There's actually H-1B supermodels. There are accountants, there are bookkeepers, there are actuaries. There's all sorts of people that work for a variety of different companies on an H-1B visa," Baselice said. "And the reason why there's so much attention paid to it, because if you look at the alphabet soup of nonimmigrant visa categories and you look at what companies needs are – 'I want to hire someone. I'd like to hire them on a permanent basis.' – well, more often than not, if they're someone who just graduated from college here and they're wet behind the ears, it's tough to show that you can apply and would be able to obtain a permanent visa right away."
A congressional mandate allows 65,000 H-1B visas to be issued annually. However, 20,000 additional H-1B visas are issued for foreign professionals who have advanced degrees from U.S. universities. This is also known as the master's cap.
U.S. Citizenship and Immigration Services (USCIS) received enough H-1B electronic registrations during the initial registration period to reach the FY 2024 H-1B cap, including the the master's cap.
USCIS had a large increase in H-1B registrations in the FY 2024 registration period compared to previous years.
"Generally, we saw an increase in the number of registrations submitted, the number of registrations submitted on behalf of beneficiaries with multiple registrations, and the number of registrations submitted on behalf of unique beneficiaries with only one registration. USCIS saw upward trends in the FY 2022 and FY 2023 H-1B registration periods as well," USCIS officials said.
The following chart from April 2023 shows that H-1B registration numbers have increased from year to year since 2021:

The American Immigration Council states that economists have found that H-1B workers have had a positive impact on the U.S. economy. The presence of foreign workers creates new job opportunities for native-born workers.
"This occurs in five ways. First, immigrant workers and native-born workers often have different skill sets, meaning that they fill different types of jobs. As a result, they complement each other in the labor market rather than competing for the exact same jobs. Second, immigrant workers spend and invest their wages in the U.S. economy, which increases consumer demand and creates new jobs. Third, businesses respond to the presence of immigrant workers and consumers by expanding their operations in the United States rather than searching for new opportunities overseas. Fourth, immigrants themselves frequently create new businesses, thereby expanding the U.S. labor market. And fifth, the new ideas and innovations developed by immigrants fuel economic growth."

American Immigration Council
Countries across the globe are competing to attract top professional talent, and the U.S. is falling behind, according to Baselice.
"All countries are looking at this in a way of, 'How do we set up our immigration system for our nation to be able to compete in the years to come?' Unfortunately, American policymakers are intent on fighting against each other and making hay over it instead of actually getting something done," Baselice said. "And the sad thig is, on the Hill, when I'm talking to a Republican of Democrat staffer, they all say the one thing we hear time and time again is that we need more workers. And they just don't have that. They don't have the ability to tell their boss, 'Listen, you got to do something.'"
Baselice said restrictionists – individuals who oppose immigration – deserve much of the blame for Congress' reticence to allow entry to more foreign professionals.
"They just can't allow themselves to let more immigrants in the country because the restrictionist crowd will [become furious]. All the restrictionists are is just loud," Baselice said.
Restrictionists do not entirely conflate degree-carrying professionals coming to the U.S. to work for a company with border issues in the nation's southwest region, according to Baselice.
"But when it comes to their view that anybody who is coming from outside the U.S. and taking a job here is exerting downward pressure on American wages, that's their argument. It doesn't matter if they're coming here to pick strawberries. It doesn't matter if they're coming here to do landscaping. It doesn't matter if they're coming here to do hospitality work or they coming here to do tech work, in their view these people are having a negative impact on the wages and working conditions and employment prospects of Americans who are just trying to get ahead. That's their story and they're sticking to it," Baselice said.
Restrictionists argue that companies hire foreign professionals to replace native-born workers, but such assertions are a myth, according to Baselice.
"They find these situations where a company is looking to automate certain processes where you used to have people to do all of this paperwork and now it's going to be done by a software program. 'We want to build efficiency in our operation, we're going to be letting these people go.' They have all these situations they highlight and say, 'Look at all these American workers that are being fired, and not just that, they're training their replacements.' That's where the myths start," Baselice said. "Yes, these people are being laid off. Yes, it's a tough thing losing your job. [These companies] are not training their replacements; they're telling people that are coming here to implement software programs that are replacing [those laid off workers]."
American companies often hire skilled professionals from foreign countries to fill science, technology, engineering and mathematics jobs (STEM).
UNESCO Institute for Statistics data shows that the U.S. is falling behind other nations in the number of college graduates achieving a degree in a STEM field.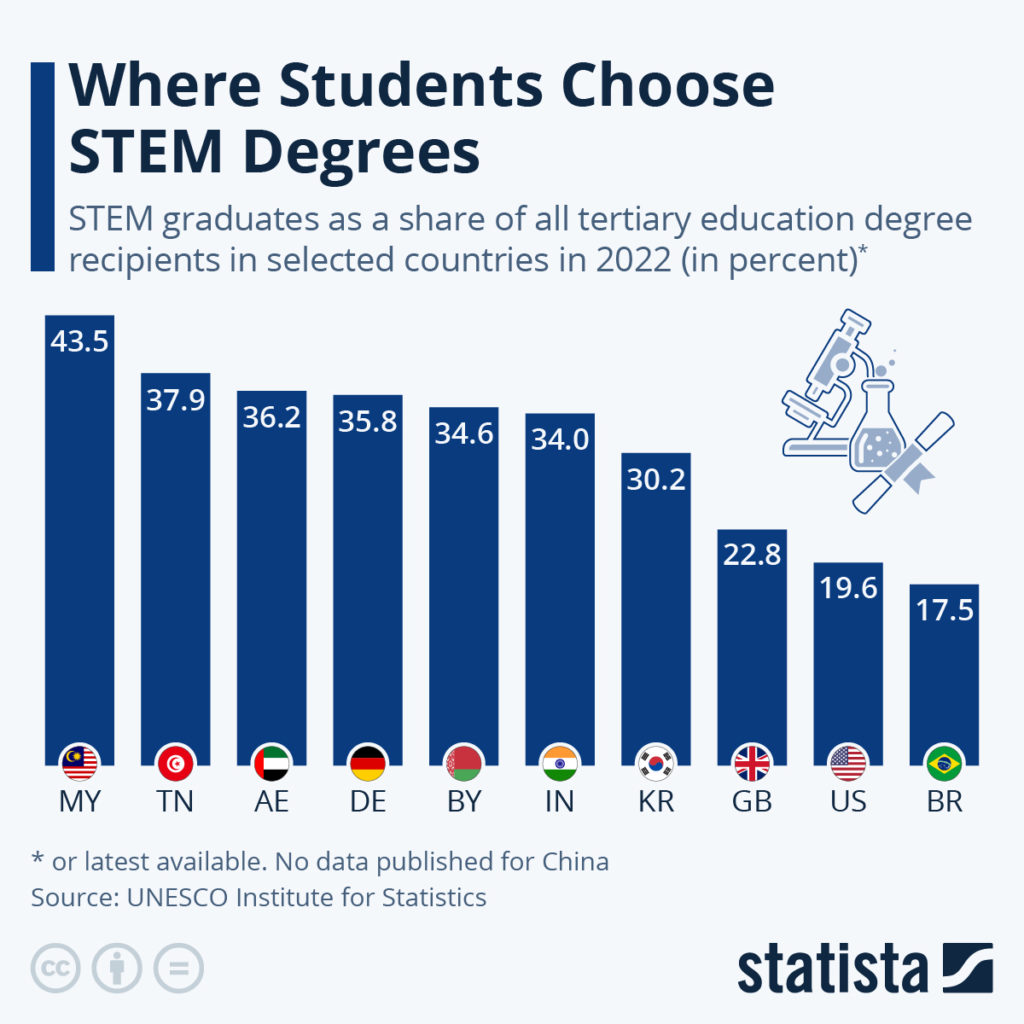 "The other thing that doesn't get talked about enough, particularly in STEM fields, is that the work is hard, this is not easy stuff to do," Baselice said. "You can be researching this stuff your whole life and it takes decades to come up with a breakthrough. A lot of brain power needs to be devoted to all this stuff, and a lot of Americans would rather do something else."
Skilled professionals from foreign nations can be a huge asset to the United States' ability to compete with other nations not only in the present but also in the future. Those professionals can share their expertise with younger generations of Americans, Baselice said.
"That's something our buddies at Senator [John] Cornyn's office are trying to put together, to bring in the best [to the United States]," he said. "It's not so much that you have the best talent, you need to have the best talent who can teach others how to do this stuff, and there's a good deal of them who either don't live here, and if they don't live here they're probably not from here. But you're going to want those people to come here and help educate the next generation of Americans to be able to compete."