OKLAHOMA CITY (OBV) – Gov. Kevin Stitt issued an executive order Friday, giving the Oklahoma Employment Security Commission (OESC) a larger role in the state's workforce development efforts.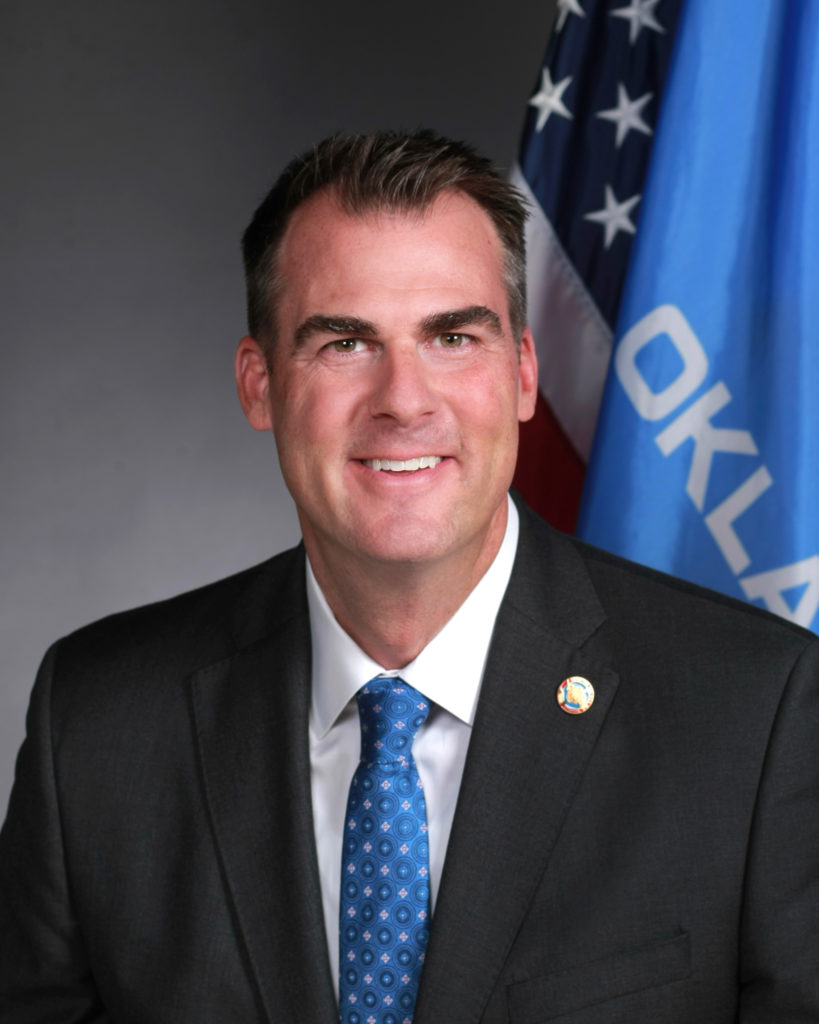 Executive Order 2023-21 makes OESC the sole point of funding and accountability for the federal Workforce Innovation and Opportunity Act (WIOA). It also tasks OESC with housing the Oklahoma Office of Workforce Development.
"Oklahoma has the talent, employers, and conditions necessary to be a Top Ten state in workforce development nationally and Oklahomans deserve a coordinated workforce system that enables jobseekers to find careers and employers to hire talent," Stitt wrote in the executive order.
The executive order order puts OESC in charge of coordinating the administration of all federal WIOA funds. The intention is to enhance the efficiency, accountability and effectiveness of Oklahoma's ongoing workforce development efforts, according to officials with the governor's office. Those officials said it will be a decisive stride toward unifying workforce, true to Stitt's vision for a more streamlined and responsive workforce system.
"There are currently over 1.8 million Oklahomans in the state's workforce, more than any other time in state history," said Lt. Governor Matt Pinnell. "It is necessary that we provide our workforce with the skills they need to get the high-paying jobs they want. By designating OESC as the focal point for distributing WIOA funding, we will streamline our state workforce development efforts and build a stronger talent pipeline across the state."
Stitt recently appointed Pinnell secretary of workforce development, a new cabinet position the governor created to help grow workforce in the state.
Workforce development has been a top priority for Stitt this year.
Stitt signed Senate Bill 621 into law last month, establishing the Oklahoma Workforce Commission.
Sen. Adam Pugh, R-Edmond, filed SB 621 in January, days after Stitt issued Executive Order 2023-02 to streamline and refocus the state's workforce management process. The executive order called for the creation of a Workforce Transformation Task Force. State Chamber of Oklahoma President and CEO Chad Warmington and Oklahoma Commerce Secretary Chad Mariska co-chaired the task force, which was composed of private sector leaders and public officials. The task force identified how funding could be aligned with workforce goals and economic needs and implemented a comprehensive strategy which they said would change workforce for the better.
The Task Force concluded that Oklahoma needs a "single owner" of workforce development that serves as a statewide coordinating body for agencies and stakeholders involved in workforce and talent development.
The Workforce Commission will be comprised of business leaders from the private sector. They will direct the state's workforce development strategy and administer and oversee funding allocated by the legislature for workforce development initiatives. The commission can contract with outside parties to achieve its goals. State officials from workforce-related agencies will work with the commission in advisory capacities.
Stitt's newest executive order will help the Workforce Commission succeed in its efforts, according to Warmington.
"This move gives us the opportunity to line up federal funds with the newly created Oklahoma Workforce Commission so that all our efforts are headed in the same direction," Warmington said. "This is one of many steps that will result in better coordination and alignment of our workforce development systems to make sure that Oklahomans are prepared for the high paying, in-demand jobs that our economy needs."