OKLAHOMA CITY (OBV) – A state education leader said Oklahoma legislators and schools must do more to implement career training programs that will prepare students to thrive in the workforce.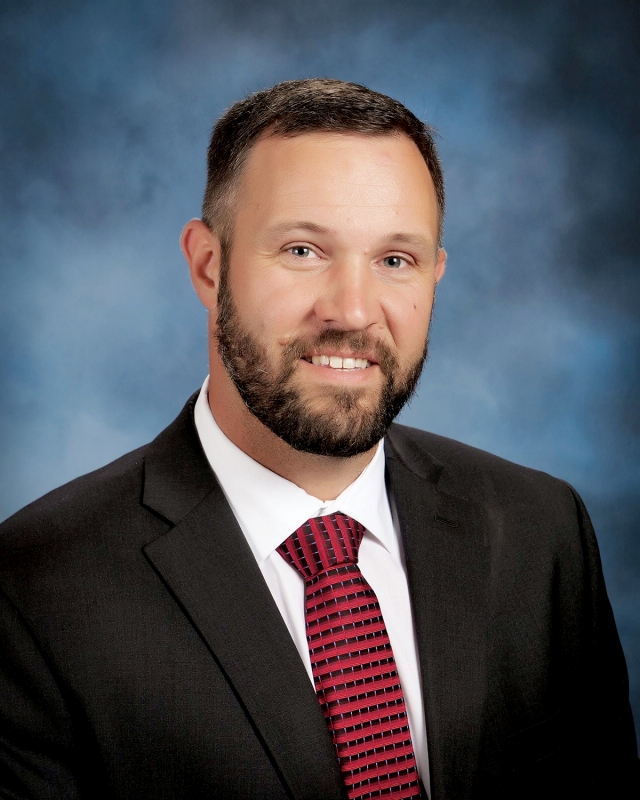 Brent Haken is the director of the Oklahoma Department of Career and Technology Education, more commonly known as Oklahoma CareerTech. As CareerTech director, Haken works to ensure Oklahoma students receive the skills training they will need to both succeed in their career and contribute to Oklahoma's business and economic growth.
Haken will speak during a special interim study led by Rep. Rhonda Baker. The House Common Education Committee meeting for the interim study will be at 1 p.m. Monday in Room 206 at the State Capitol. State leaders will review education standards and consider whether those standards equip students with the skills and knowledge that are needed to qualify for jobs within various Oklahoma industries.
"We know our children and young adults are some of our state's greatest assets, and we must bring all parties to the table to discuss their ever-changing educational needs as we seek to better prepare students for the evolving job market," Baker said. "This study will bring together leaders in K-12, CareerTech, higher education and workforce development to review the educational standards of other states and determine the steps Oklahoma needs to take to give our students a world-class education."
Haken spoke with Oklahoma Business Voice on Thursday, telling OBV that Oklahoma is not optimizing skills training and career readiness education in K-12 schools.
"The biggest obstacle right now is the lack of flexibility within graduation requirements," Haken said. "We don't have the flexibility to really individualize what learning needs to look like and how we can help students understand what their career trajectory should look like. We've made it a little too rigid and we have understood that there is equal value for many different careers and that a student should have some say by the time they're about to become an adult and what that looks like for them."
Action at the State Capitol is key to getting more career training programs and courses implemented in schools, but true progress requires a comprehensive effort with all hands on deck, Haken said.
"We're going to have to take some legislative action to make that change, but it really just takes the partnership between the business community and the entities of education that exist – higher education, CareerTech and K-12," Haken said. "We're all working together right now to figure out the solutions and listening to the business voice about what's coming to our state and what currently exists."
Projections from Oklahoma Works, the state's workforce development agency, showed that 70 percent of Oklahoma's jobs will require education or training beyond high school by 2025. The state's solution for addressing the skills gap was setting a goal to have 70 percent of Oklahoma's 25-64 years-old having workforce education or training beyond high school by the year 2025, including post-secondary degrees, certificates and other high quality credentials.
A 2017 Oklahoma Works report referenced Lumina Foundation data, which showed a 37 point gap between the skill level of the state's workforce at the time (40 percent) and the post-secondary skill level (77 percent) employers said they would need by 2025 for new jobs in the state.
"Thus, the new minimum for success requires a post-secondary degree or credential in order for Oklahoma to meet labor demands, for businesses and industry to grow and for Oklahoma citizens to start businesses or succeed in wealth-generating occupations," the Oklahoma Works report states.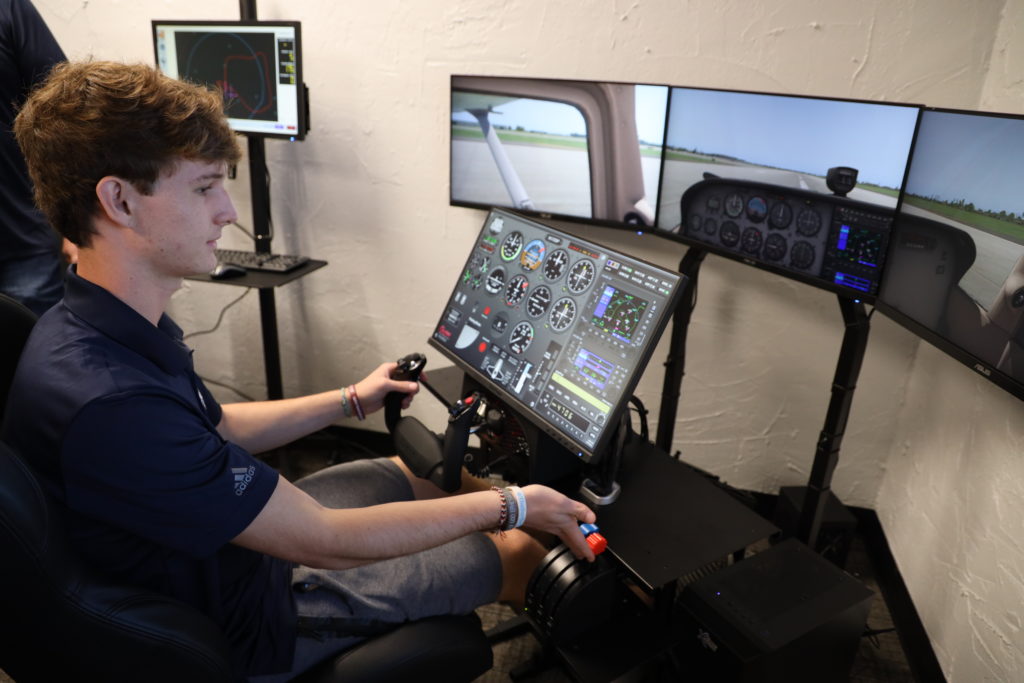 School administrators and educators across not only Oklahoma but throughout the nation are eager for a greater emphasis on career training in schools, according to Haken.
"We are starting to realize the efficiency in the business world and in workforce in knowing skills and having experiences. And that's what we're really seeking to provide, and I think that's what the school leaders are looking to provide as well – 'How does the student understand how they're going to put the academics that they've gained to work? What's that look like for a lifetime,'" said Haken. "And so that's why we want to engage in more career exploration, career training, in-career awareness so that a student has a great informed decision to make post-secondary, and so that they're excited about completing high school and knowing what their options may be."
Students gain a greater understanding of what the rest of their life may look like when schools offer career training and exploration opportunities, Haken said.
"They have some motivation again and they have some hope about what the future holds because they feel more prepared and they are more aware and they have more ownership in it," he said.
Aerospace is the second largest industry in Oklahoma. Norman Public Schools' Oklahoma Aviation Academy is succeeding in preparing high school students for careers in the aerospace industry, generating wide participation and massive interest among students. But there are a wide number of industries needing talented young workers who can come onto the job skill-ready. Haken advises state officials and school administrators to pay attention to local needs and other considerations when choosing which skills training courses to implement.
"They have to pay attention to local needs, but also look at the statewide initiatives and what's going on. We're always going to have a lot of of jobs in industry. We're going to have a lot of jobs that are like heavy truck driver training. We have the the aerospace industry, which is the number two industry in Oklahoma – the fastest growing industry," said Haken. "Those jobs are heavily in need, but all trade jobs are in critical demand right now. So, whether it's plumbing or HPAC, masonry, carpentry, IT, aerospace, auto mechanics, collision – all those programs are in such a huge demand because the baby boomer bust is here and those people are retiring. So, we're trying to fill those at record pace."
Oklahoma legislators are interested in building more career pathways in schools across the state, Haken said.
"We're all looking at how can we make the pipeline for workforce better and stronger to fill that pipeline up. And so I think it's definitely a great time to be talking about what some restructuring looks like," Haken said. "I think that the legislature wants that. I think the citizens of Oklahoma want it. I think that our schools want it. I think we all want a way that the next generation can be successful as well as the current generation understanding their ability to climb the ladder and find more success."