NORMAN, Okla. (OBV) – A large contribution from the Boeing Company will help Oklahoma Aviation Academy students' dreams of a career in aerospace take flight.
Boeing awarded the Oklahoma Aviation Academy (OAA) a $100,000 Boeing Global Engagement grant during Norman Public Schools' Board of Education meeting this week. The Oklahoma Aviation Academy is part of Norman Public Schools.
This is the second $100,000 grant from Boeing to the Aviation Academy. Boeing, one of the world's leading aircraft manufacturers, awarded the Aviation Academy the grant last year.
Oklahoma Business Voice spoke with Boeing representatives and received the following statement regarding the grant and the Aviation Academy's contributions to the future of the aerospace industry.
"At Boeing Oklahoma City, we are looking to the future in the aviation and aerospace industries and prioritize programs that have a positive impact on the local community. We are proud of our partnership with the Oklahoma Aviation Academy and how it aligns with providing more STEM opportunities to students. OAA's creative approach in the classroom, which includes hands-on training, experiential learning, and real work experiences, not only creates a framework for students to learn, but inspires students to want to be a part of the aerospace industry. Boeing is always looking to hire STEM and aviation talent in the state of Oklahoma, and we are excited to see how students use this program to become the next generation of aviators, innovators, engineers, scientists and aerospace professionals. Developing STEM excellence and aviation talent in the state of Oklahoma is a high priority for Boeing and a matter of national security as we support our nation's warfighters and our allies."

Boeing
Aerospace is Oklahoma's second largest industry as well as its fastest growing. The Oklahoma Aviation Academy seeks to grow that industry by providing high school students hands-on education and training that will prepare them for a wide range of aerospace jobs needed for Oklahoma's aerospace workforce, including engineers, pilots, air traffic controllers, ground support personnel, A&P mechanics, technicians and supply chain managers.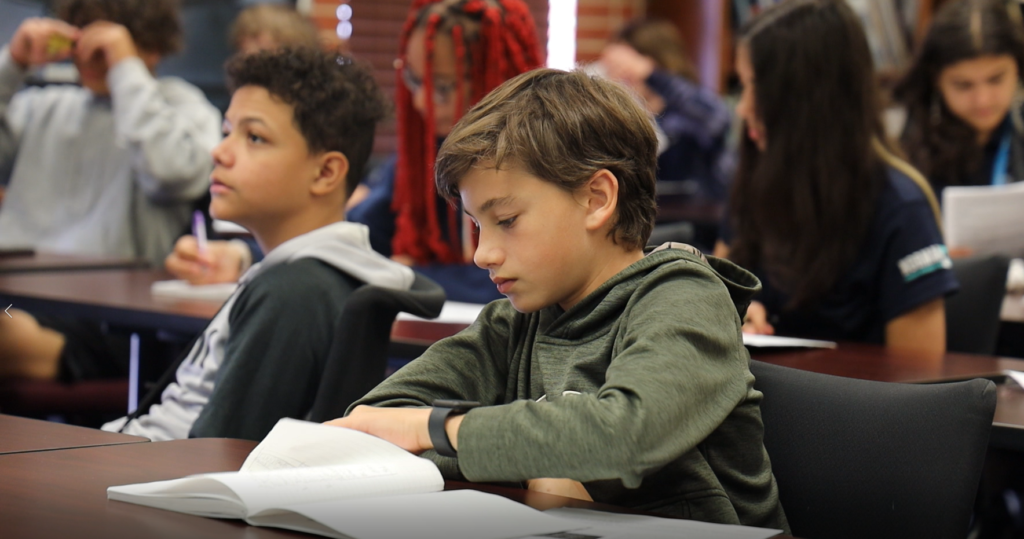 Boeing has been a reliable partner to the Aviation Academy, helping the school obtain the resources and funding needed to accomplish its mission, according to Kristi Gray, director of Gifted Advanced Programs and College and Career Readiness for Normal Public Schools.
"Boeing has been partnering with us since our very first year," Gray said. "And part of our goal for the Oklahoma Aviation Academy is creating industry-ready workers that understand aerospace and aviation and then help them determine a path for whichever branch of aviation, aerospace they're interested in going into."
Leaders at Boeing have a strong interest in seeing students receive education and training that would set them on the path to careers in engineering, according to Gray.
"They also have a lot of interest as we look at AMP (aviation maintenance professionals) and other pieces of the aviation and aerospace industry," Gray said. "I think they saw the potential there with us from the very beginning and have just been absolutely instrumental in allowing us to create just a very immersive hands on experience for our kids."
The Aviation Academy started with 100 students and now has 165 students. Funds from last year's Boeing grant went toward providing engaging education experiences for the students, such as fieldtrips, as well as materials used in OAA's aviation courses. Grant money has also been used to purchase flight simulators for the school and to fund outreach programs.
"We also work with our elementary schools and are starting to work with them to learn more about aviation and aerospace with allowing our elementary kids to fly drones, create paper airplanes and manipulate the paper airplanes to get different flight patterns," Gray said. "And so, everything that we have done, that funding has all primarily come from Boeing."
The Academy will use this year's grant to meet the needs of its expanding student body, which includes a growing number of female students.
"This year we're up to 165 students. Thirty percent of those are female students, which is well past the industry norm for aviation, aerospace, and there is definitely a big push from businesses to try to increase the female participants in that field," Gray said.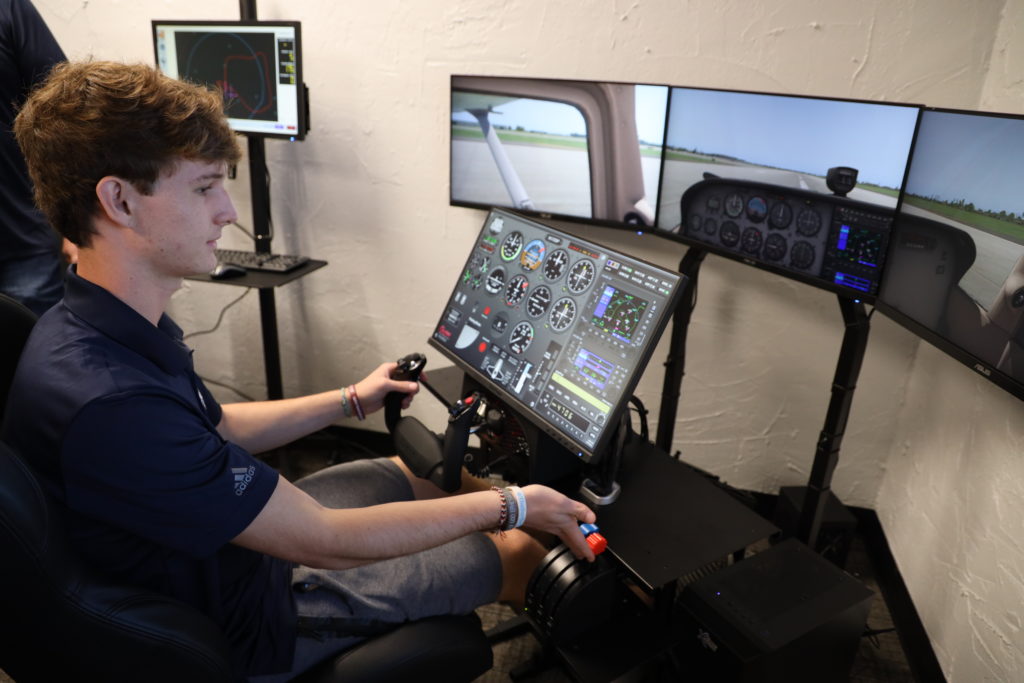 Academy students are concurrently enrolled at the University of Oklahoma, and in their training learn about aircraft designs and maintenance and get the opportunity to fly drones, which gives them the potential to become commercial drone operators. 
The training students receive fast-tracks them toward engineering and aviation program degrees. They also have the option to go to Oklahoma CareerTech and finish their AP mechanic license or any number of other tracks that will guide them into the workforce.
The Academy's student body will continually grow, year after year, Gray said.
The Aviation Academy is located at the University of Oklahoma's Westheimer Airport in Norman, not far from the University of Oklahoma School of Aviation Studies, which FLYING magazine recognized in 2022 as the nation's best university aviation program. But a new facility will be built to accommodate the growing number of students. The Academy's new facility will also be located at Westheimer Airport.
The Oklahoma Senate and House of Representatives passed a plan in September 2022 to spend what then remained of Oklahoma's federally allocated American Rescue Plan Act (ARPA) funds. Twenty-million dollars was approved to build a new Oklahoma Aviation Academy facility. That $20 million will be in combination with an expected $20 million allocation from the City of Norman. The city money will be generated from bond money.
"We hope to break ground [on the new Academy] in the Spring, and because we have received additional funding through ARPA funds and also through a normal public school bond issue, we we plan to grow to about 600-700 students," Gray said.
Click here for additional information about OAA.